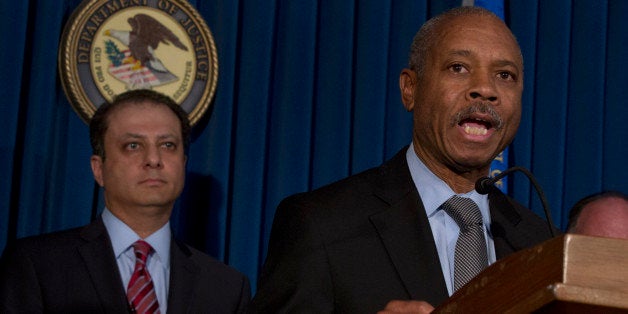 Russell Hernandez was robbed by two gang members in New York City, but he ended up spending more time in jail than his attackers.
Hernandez was held for two years on Rikers Island to make sure he testified against the perpetrators. In the end, he didn't even testify at trial. The two gang members pleaded guilty and received 5 years probation, according to The New York Daily News.
This week, the News reports that Hernandez was awarded a $1 million settlement from the city for his troubles, which began back in 2004 when the two gang members tried to carjack him.
After that, he received death threats, possibly at the request of the gang members he was set to testify against.
Then he was arrested on unrelated immigration charges, but before he could make bail, he was ordered held by the Bronx District Attorney's office as a "material witness".
Bronx DA spokesperson Terry Raskyn says it's ultimately a judge's decision to detain someone to make sure they testify.
"The Bronx DA's office applies for a material witness warrant when a witness is uncooperative," Raskyn said in a statement sent to The Huffington Post. "The Court must be satisfied that not only is the witness necessary to the prosecution, but also must be compelled to cooperate, and it is the Court, and not the D.A.'s office, that either holds a witness or releases him/her."
The Bronx case is similar to that of Benito Vazquez Hernandez.
The Oregon man was held for 900 days in jail because prosecutors wanted him to testify in a murder trial, WWLP reported last week.
When he was finally called to testify, he said he didn't see anything that would help the prosecution.
Both stories are reminiscent of last year's New Yorker feature about a 17-year-old who was held at Rikers for three years after he was accused, but never convicted, of stealing a backpack.
Popular in the Community