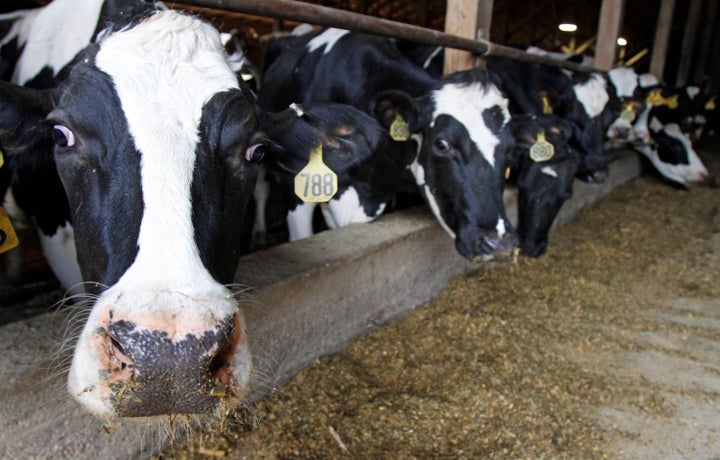 Yes, you read that correctly. According to InsideNova.com, an 18-year-old man dressed as a cow allegedly swiped 26 gallons of milk from a Walmart at 10:35 p.m., Tuesday night. But the best part however, may have been his after the theft.
The man was apparently crawling while he exited the store, trying to emulate cattle, Kennedy said.

Soon afterward, witnesses told Stafford sheriff's deputies that the man was handing out the pilfered milk jugs to passersby outside of the Walmart, Kennedy said.

It was unclear Wednesday how he managed to get all of that milk out of the busy store on Garrisonville Road.
Apparently the costume didn't entirely cover the man's face, making it easy to identify him at a local McDonalds, according to Yahoo News. Police found the cow costume in his car, according to Stafford County Sheriff's spokesperson, Bill Kennedy.
While Robin Hood comparisons may abound, the real reason he stole the milk is unknown.
He may have simply wanted to spread the joy of calcium.
Support HuffPost
The Stakes Have Never Been Higher
Related
Popular in the Community