A British police officer who crawled the London Marathon in a gorilla costume has raised more than $42,700 for charity after completing the 26.2-mile course.
Tom Harrison of the Metropolitan Police Department crossed the finish line on Saturday, six days after the race started.
The 41-year-old, who went by the name Mr. Gorilla, donned the outrageous suit to raise money for the Gorilla Organization, which aims to protect the endangered species, according to his online fundraiser.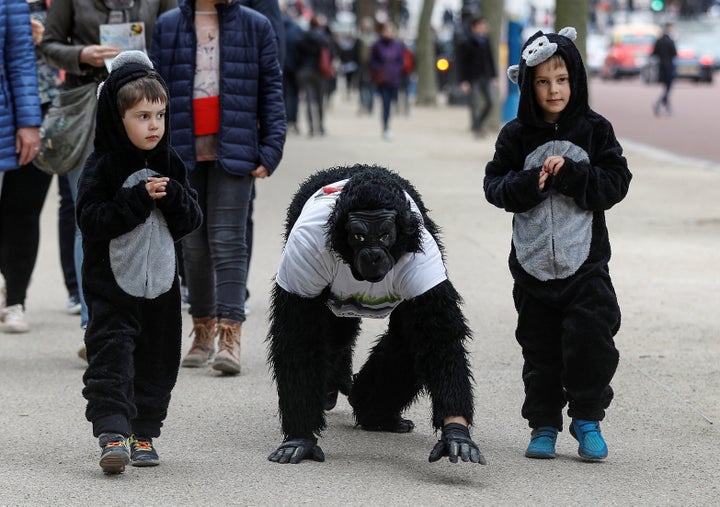 "It was tough at points, but I am really glad I did it," he told The Guardian after completing his extraordinary goal.
Harrison covered himself from head to toe with a furry black costume, which included a face mask, gloves and toed shoes. He averaged about 4.5 miles a day, breaking to stay at friends' houses along the way, The Guardian reported.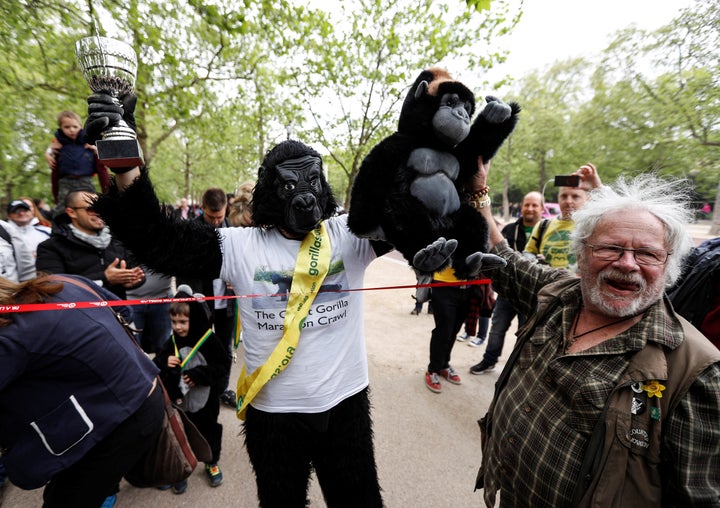 At the finish line, he was met by Gorilla Organization Chairman Ian Redmond and conservationist Bill Oddie, as well as his two young sons who wore similar gorilla suits.
He said he was blown away by the money raised, which was about 20 times his goal of about $1,900.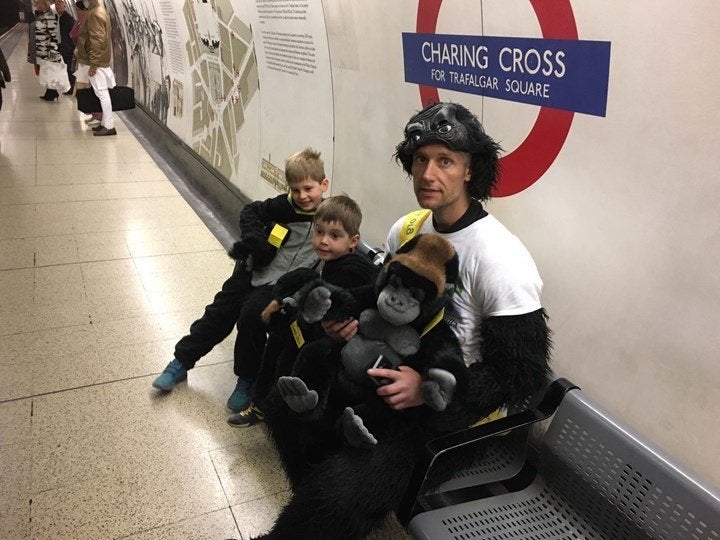 "The fact it went global has been completely unexpected, but brilliant," he told the BBC.
On Harrison's fundraising page he shared that he plans to cycle 100 miles in Ride London this July. Yes, also in his gorilla suit.
Popular in the Community