One movie that is great to watch every summer is "Man in the Moon," Reese Witherspoon's 1991 film debt. Witherspoon played 14-year-old Dani, a Louisiana girl whose world opens to up to the pleasures and heartbreaks of adolescence one summer in the 1950s.
Reese is now 37 and her daughter, Ava, turns 14 in September. Their close resemblance has been noted for years, but recent photos of Ava look just like Reese did in her first film. (Reese is pictured here on the left.)
Scroll down for the trailer of this sweet summer movie.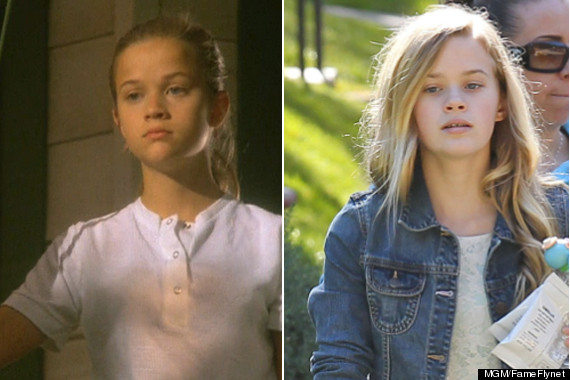 BEFORE YOU GO