In March of 1915, when Inez and Harvey Warninger cut their wedding cake, they probably never thought it would still be around 100 years later for their grandkids. As tradition dictates, the couple carefully preserved the top tier of the cake to save for an anniversary. For whatever reason, they never ate it.
So imagine what a surprise it was for their grandson, Ronald Warninger, to stumble upon it on what would have been the year of their 100th wedding anniversary.
"It was kind of lost ... to find it again and on the 100th year was such a bonus," Ronald told The Huffington Post. 
He says the cake tier was passed on to his father by his grandparents and that, about a decade ago, his father took it out, only to find it was "petrified." Ronald later found the cake in his father's workshop desk drawer, when he was cleaning it out. He took it home and put it in a hatbox for safekeeping and forgot all about it until this year.
He was cleaning up when he stumbled upon the cake. "I was looking up on top of the shelf and there it was," he said.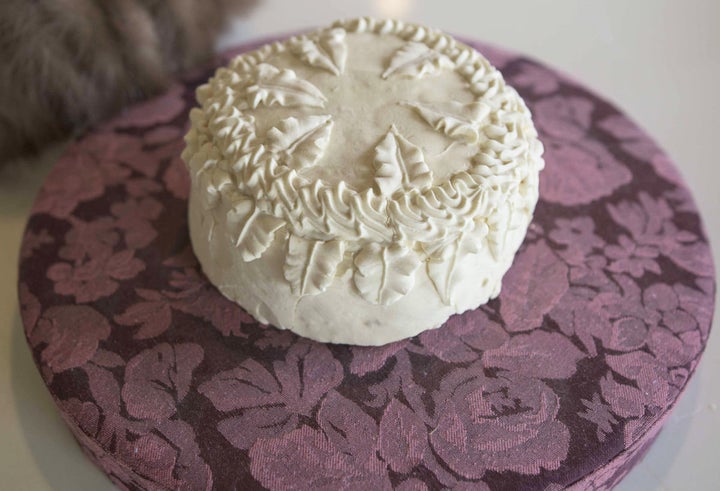 As for why his grandparents never got around to cutting the top tier or why it sat in his grandparents' freezer for at least 50 years, he's not sure. But he's glad to have it. 
Ronald says the cake is odorless and no longer needs to be refrigerated due to its petrified state. "When you tap the cake, it feels like porcelain. It's that hard," he said.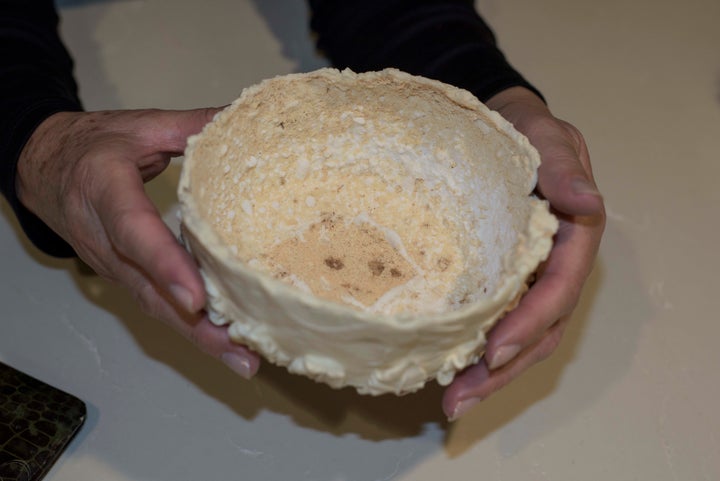 His daughter has agreed to look after the cake after he's gone. "I said 'Fine! Keep it in good shape for, who knows, another 100 years.'" Ronald said. "Why not?"
Indeed. The cake almost looks good enough to eat. 
PHOTO GALLERY
Best Wedding Photos of 2014
REAL LIFE. REAL NEWS. REAL VOICES.
Help us tell more of the stories that matter from voices that too often remain unheard.