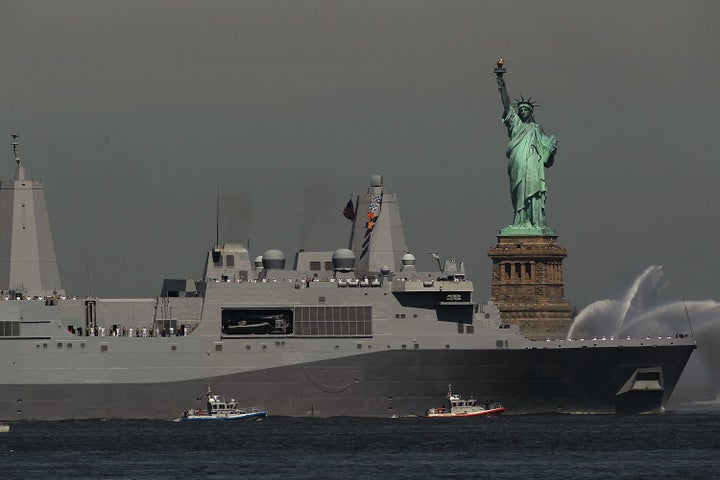 He said he was only doing the lord's orders.
A man jumped into New York Harbor in an attempt to swim three quarters of a mile to Liberty Island on Sunday, according to the New York Post. Perhaps just as surprisingly, nobody who saw him jump in alerted authorities.
United States Park Police rescued a swimmer after he dove into the frigid waters of New York Harbor on what he claims was mission from God.

The unidentified 29-year-old man stripped down to swim trunks, stretched out and then dove from a Liberty State Park footpath in front of stunned park-goers about 4:30 p.m. today, authorities said.

Forty-five minutes later, an onlooker saw the man and called rescuers.
"When we got to him he was shivering like a leaf and the tides were taking him away from Liberty Island," said United States Park Police Officer Kurt Ziel. ""He said God told him to swim to Liberty Island."
Last week, a couple in the harbor had to be saved after their new jetski capsized.
Neither the 41-year-old man or his 47-year-old wife knew how to swim.
The husband had recently bought the 1997 Yamaha Waverunner, but it was missing a plug and began to flood once the couple got on the water.
Calling all HuffPost superfans!
Sign up for membership to become a founding member and help shape HuffPost's next chapter