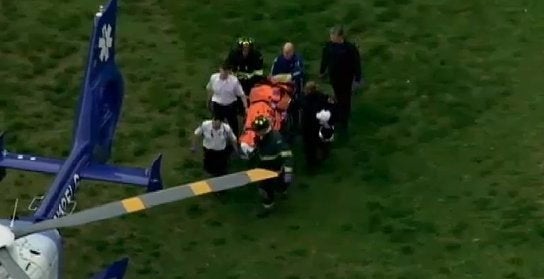 The second worker then dove in after him and, with the help of other workers, was able to pull the first man out.
The man who jumped in after him was taken to the hospital as well, but was described by NBC New York as "lucid" and "able to rinse himself off."
According to Gawker, "the construction [at Swepco Tube] is under investigation for lacking the necessary permits."
WATCH: Injured Man Placed In Helicopter After Acid Bath Rescue
Related
Popular in the Community