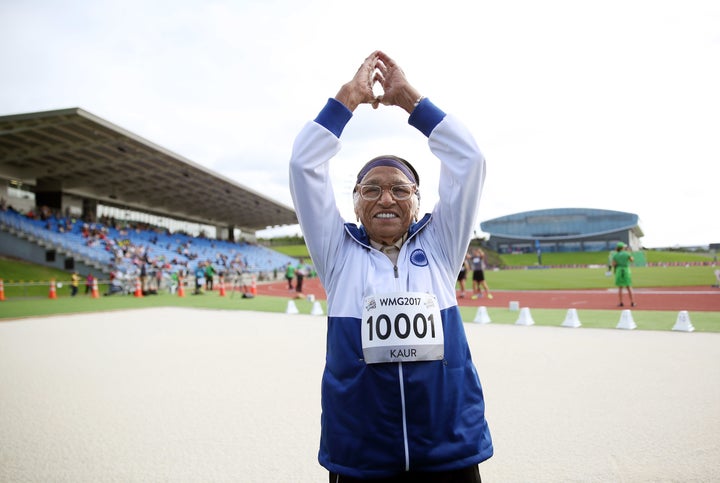 A 102-year-old Indian woman has earned yet another world championship medal after running a 200-meter race in Spain this week.
Man Kaur, from Chandigarh, India, may have been the only person in her age and gender bracket to participate in the World Masters Athletics Championships, but her gold medal is still proof that this great-grandmother is not satisfied with resting on her laurels.
This week, she joined 8,000 other athletes from over 100 countries to compete in track and field events in Malaga, Spain. Kaur finished the 200-meter race with a time of 3 minutes, 14 seconds on Sunday. She also participated in the javelin competition on Monday.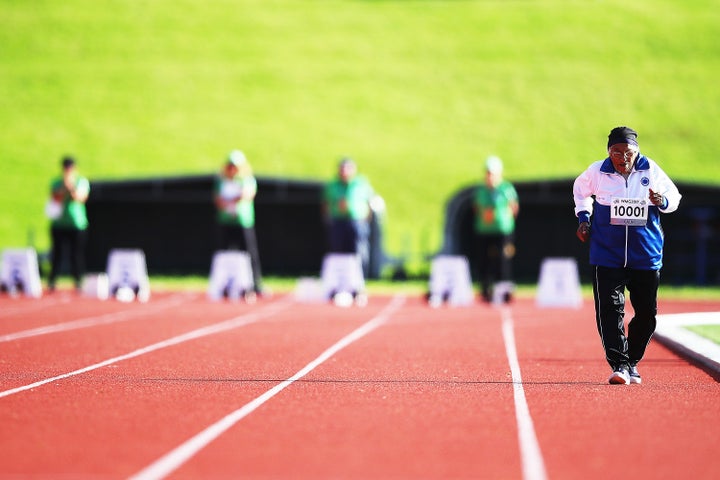 Kaur was born in 1916, NPR reports, years before India's independence from the British Empire. She grew up in the then-kingdom of Patiala in northwest India, which was later absorbed into the state of Punjab. She worked as a nanny for one of Patiala's queens and later became a cook.
Kaur now has three children, nine grandchildren and 14 great-grandchildren. It was one of her kids, Gurdev Singh, who encouraged her to start racing. 
Singh, who is also a competitive runner, told the Associated Press in 2016 that he had a feeling his mother could become a star. He said to her, "You have no problem, no knee problem, no heart problem, you should start running."
Today, Kaur sticks to a strict wellness regimen. She tries to go to a track near her home in Chandigarh every day to complete runs between 30 and 200 meters long. In the case of bad weather, she goes to the gym to lift weights. 
Kaur also follows a healthy diet, filling up on lentils, nuts, boiled vegetables and chapati, an unleavened flat bread that is a staple part of the South Asian diet. She drinks soy milk, kefir and fresh juice. 
Her advice for younger folk ― pretty much all of us ― is to exercise often and stay away from junk food. 
"If you take junk food, then how can you run?" she said to the Press Trust of India last year. "I avoid fried food."
In the future, Kaur has said she hopes to participate in the 2021 World Masters Games in Japan.
"I will continue to run and take part in competitions as long as I can. It gives me a lot of happiness when I run. I believe that age is no bar to chase and realize your dreams," Kaur told the Press Trust of India.
REAL LIFE. REAL NEWS. REAL VOICES.
Help us tell more of the stories that matter from voices that too often remain unheard.
BEFORE YOU GO
PHOTO GALLERY
12 Photos That Show The Incredible Resilience Of South Asian Women