One brave dad had to fight back a beaver on Sunday while kayaking with his 7-year-old daughter.
Dan Wherley looked down in the water and saw the beaver scratching his brand-new kayak as they were paddling on a creek in Adams County, Pennsylvania.
"I thought 'Wow, that's pretty cool ― a beaver came up to us!'" he told local station WPMT of his initial reaction to the animal.
But the wonderful up-close glimpse of nature turned into a moment of terror when the beaver started attacking the boat.
"It wouldn't stop, so I used my paddle tried to hit it to get it away, and it just wouldn't stop, wouldn't stop," he told the station.
Wherley kept beating the beaver with the paddle for a few minutes until it finally went away. That might have been good news ― until he realized the beaver was heading straight toward his daughter Layla's boat.
Wherley described his horrific experience in great detail on Facebook:
"It takes off straight after her. I yell at her to get to the shore, I jump out of my kayak to help. The beaver made to her kayak and started to climb on the back, she was screaming bloody murder.

"I punched the beaver and knocked it into the water, Layla made [it] to the bank. The beaver is after me in waist deep water, lunging at me, I was punching, kicking and trying to get away from it.

"I ran to the bank with Layla and it followed me still trying to attack us. I got a big rock and smacked it on the head drawing blood, it still didn't stop.

"After about 5 more big rocks to the head it swam away a little bit, then came right back. I grabbed a big stick and smacked it on the head 5 times as hard as I could and the last hit crushed [its] skull. I've never seen an animal that [violent] and persistent."
Wherley eventually killed the beaver and posted a photo of the slain creature on Facebook. He also took it to the Pennsylvania Game Commission, which checked for rabies.
The commission has since confirmed to WPMT that the beaver did have rabies, and that's required Wherley to get numerous shots.
However, he's happy Layla didn't get bit.
"That would've been horrible. I couldn't imagine," Wherley said.
Support HuffPost
The Stakes Have Never Been Higher
Related
Before You Go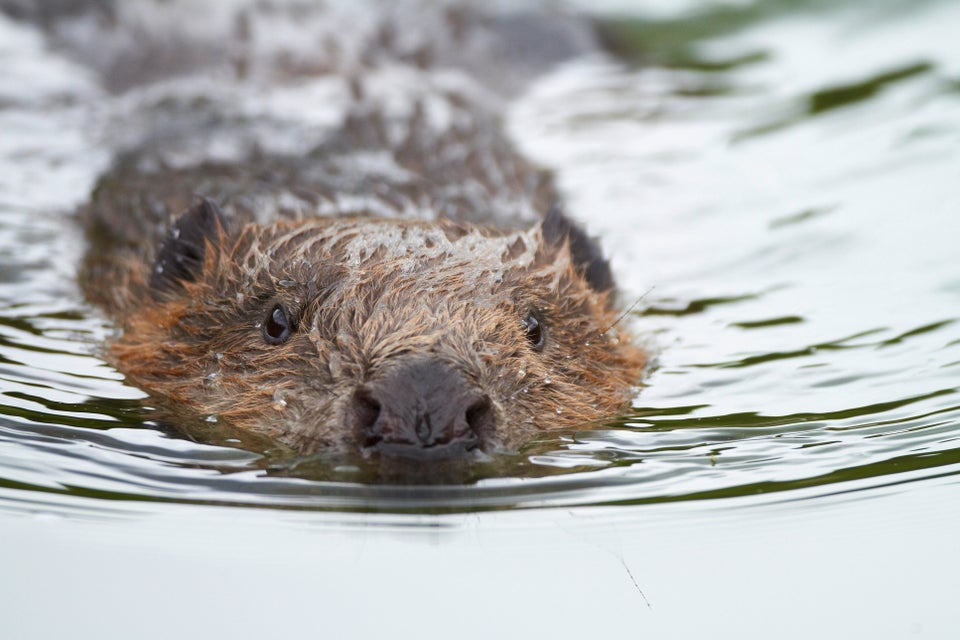 Beaver City
Popular in the Community