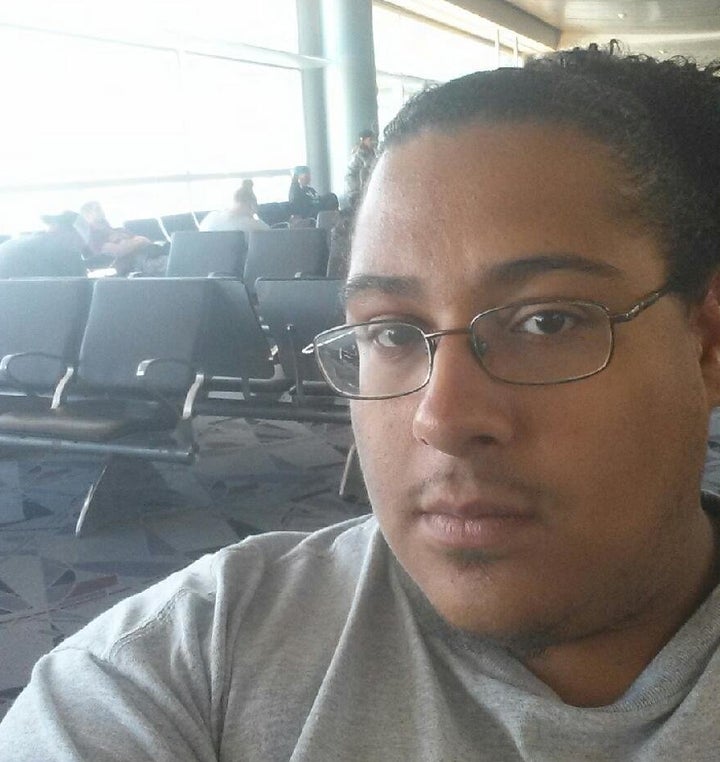 A 385-pound man is calling out United Airlines for the heavy-handed way the company treated him when he tried to take a flight.
Errol Narvaez spent this past weekend in Las Vegas and planned to head home to Jersey City on Tuesday morning. Things started to go wrong, the 31-year-old bookstore manager said, when his seat was changed from one on the aisle to one in the middle of a row.
"I tried to get my original seat back, but they told me the flight was completely booked," Narvaez told HuffPost.
Narvaez said he paid for the right to pre-board, went to his new seat assignment, sat down and waited for his fellow passengers.
"When the man who was supposed to be sitting next to me came up, I stood up so he could sit down," Narvaez explained. "He said, 'No, no. You sit there.' Then he went to a flight attendant and whispered in her ear."
The other passenger's beef, as Narvaez recalled, was that he didn't want to be uncomfortable for a five-hour flight.
The flight supervisor then asked Narvaez to leave the plane.
"She said the plane cannot accommodate me at this time and I needed to follow her," he said. "As I was following her, the other stewardess pointed out two empty seats -- both in the middle."
But the other passenger declined to move from his original seat to one of those empty ones, so Narvaez was forced to continue what he called a "walk of shame" from Row 36 to the exit door.
Then he spent six hours at the Vegas airport waiting for the next flight to Newark, New Jersey.
"I specifically picked this flight so I'd get home early enough to get some sleep before I work tomorrow," he lamented. "By the time I get home tonight, it will be near 2 a.m."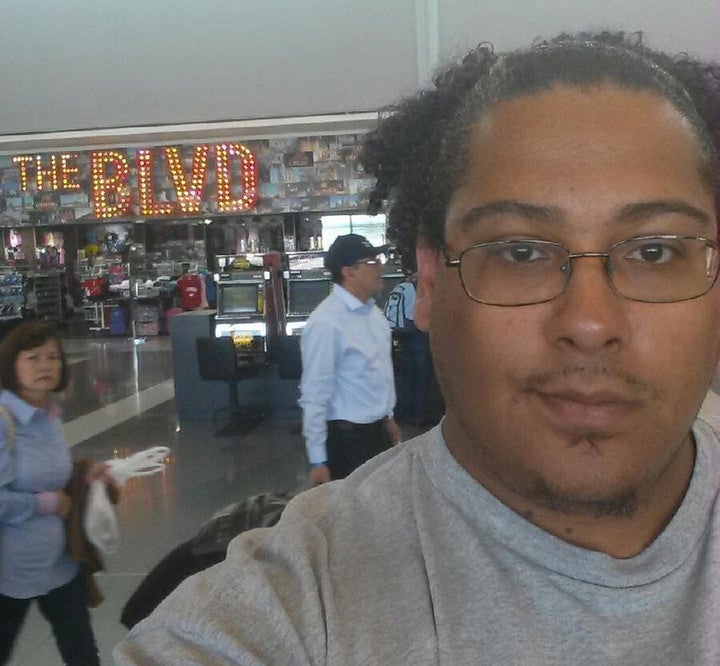 Initially, the supervisor who removed Narvaez from the plane tried to charge him an additional $117 for changing his flight. She changed her tune after Narvaez griped about being forced to pay for something he never requested.
"She also blacked out a middle seat so no one would be sitting next to me," he said.
United Airlines spokesman Jonathan Guerin told HuffPost that Narvaez was removed "for the safety and comfort" of his fellow passengers. "He agreed when the flight attendant asked him to take the later flight," Guerin said.
Narvaez said he only agreed because he was embarrassed and didn't want to make a further scene. "You don't know what it's like, having to walk up the whole plane -- Row 36, 35, 34," he said.
The airline's policy is to remove people who can't safely fit into their seat, according to Guerin.
Narvaez said he has had weight issues all his life, but has never had a problem with airplane seats before this flight. "I did my research," he said. "If I had to buy two seats, I would have."
Guerin said he didn't know how often United Airlines experienced situations related to customer weight issues. Reminded that Narvaez had six hours to seethe over this incident, Guerin said, "We hope he's not ... but we aren't charging him for the extra seat [next to him on the new flight]."
The airline spokesman added that the situation was "unfortunate," but insisted that United does "appreciate" Narvaez as a customer.
Narvaez had those six extra hours in the airport also to think about his options, including possible legal action.
"The employees need education on how to handle situations like these," he said. "The other passengers have a right to feel uncomfortable about a large person in the middle seat, but that doesn't mean they should get their way automatically."
Related
Popular in the Community