A man is facing criminal charges after threatening Muslim students with a knife and stun gun this week while they were eating outside a McDonald's in St. Augustine, Florida.
John Jay Smith, 60, is facing two third-degree felony charges of aggravated assault with a deadly weapon, a first-degree felony charge of burglary with assault or battery and a third-degree felony charge of trespassing, according to a police report.
Officers arrested Smith at the McDonald's on Wednesday at 2:30 a.m. after he used a switchblade-style knife to threaten the students, who were in a parked car outside the restaurant, according to First Coast News.
One of the victims, Omar Abdelmoaty, told The Washington Post that he and four other Egyptian exchange students, all of them Muslim, were simply eating burgers and fries when Smith came at them.
"Get the f**k out of here, you don't deserve American food," Smith reportedly said.
At that point, Smith reportedly pulled out a stun gun and reached inside the car with it. The driver, likely very scared, accidentally backed the car into a pole.
"We thought we were going to die," Abdelmoaty told the Post.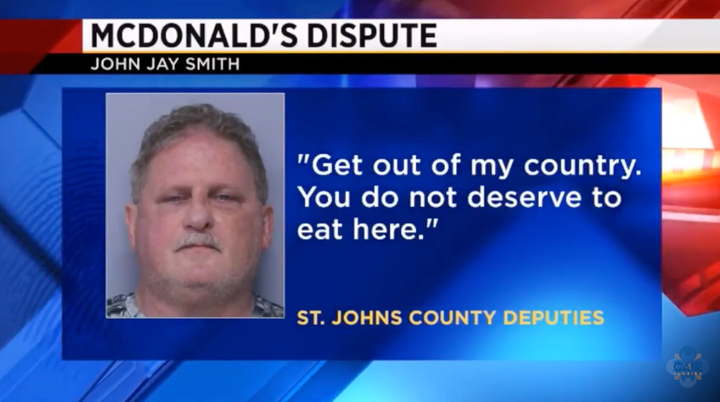 The police report indicates Smith might have been intoxicated at the time of the attack, and that he may have been motivated by the victims' religion.
Smith could face hate crime charges because he "approached the victims due to their purported religion or ethnic background," said Chuck Mulligan, a spokesperson for the St. Johns County Sheriff's office, according to First Coast News.
The State Attorney's Office will decide whether Smith will face hate crime charges, Mulligan said.
Smith reportedly defended his attack by telling deputies, "they killed my son" and "my son was a Marine." Smith said his son was killed in combat in Afghanistan, First Coast News reported.
McDonald's did not immediately respond to HuffPost's request for comment on the incident.
"We didn't do anything to anybody. We're just students," Abdelmoaty told The Post. "The basic idea that he charged us and attacked us for this, for our religion, for our home country and background, it's kind of scary. In the first place, we're just human beings — names and descriptions came afterward. We don't hate him for what he did. We're just sad."
America does not do a good job of tracking incidents of hate and bias. We need your help to create a database of such incidents across the country, so we all know what's going on. Tell us your story.
Before You Go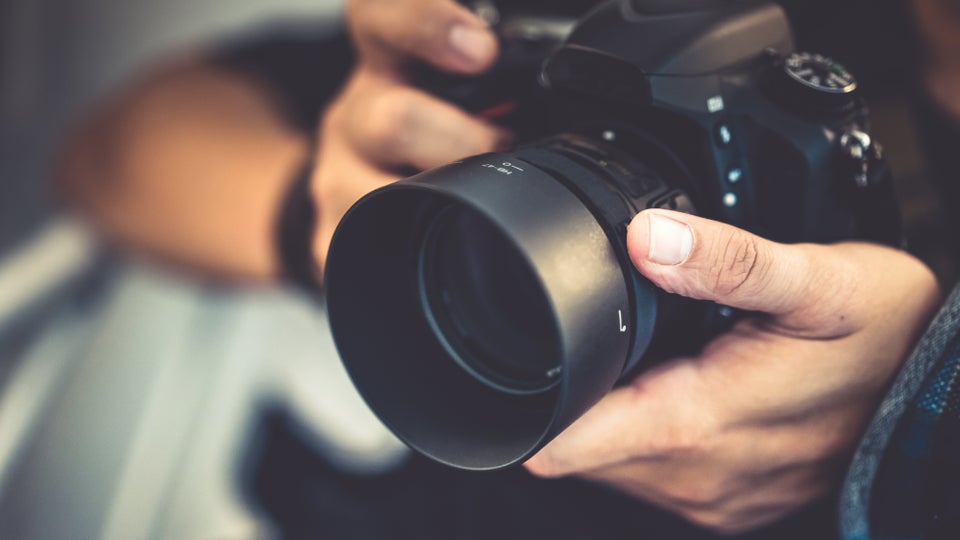 Muslims Of America
Popular in the Community