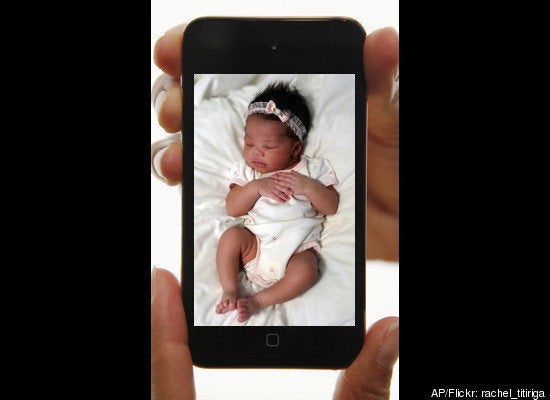 If you misplace your mobile device, you could miss an important message, get lost on the way to a new restaurant or accidentally impregnate your wife.
CNN is calling smartphones America's "national obsession," citing anecdotes from the lives of ordinary users who can't seem to part with their gadgets.
One such user is 28-year-old Doug Wilson, who owns an iPhone 4 and an iPod Touch. "During the day, he tends to carry the iPhone 4 in his hand," CNN writes, explaining that he needs it to snap pictures, light up his path, and more.
Then there's his wife, Ashlee, whom he accidentally impregnated one evening after forgetting to look at an iPod app that explains the details of the rhythm method.

"That's how we got pregnant," he said, "because I lost my [iPod Touch]."

While the couple from Russellville, Arkansas, are now thrilled about their expected baby girl, Doug Wilson said the slip-up was yet another reminder that his phone should be turned on, in his hand, ready to accept alerts -- all the time.
Calling all HuffPost superfans!
Sign up for membership to become a founding member and help shape HuffPost's next chapter