Chris Newsome, a 43-year-old from Alabama, knows how to make an amphibian feel fancy.
This past summer, a toad took up residence in Newsome's flowerbed and would visit his porch every night.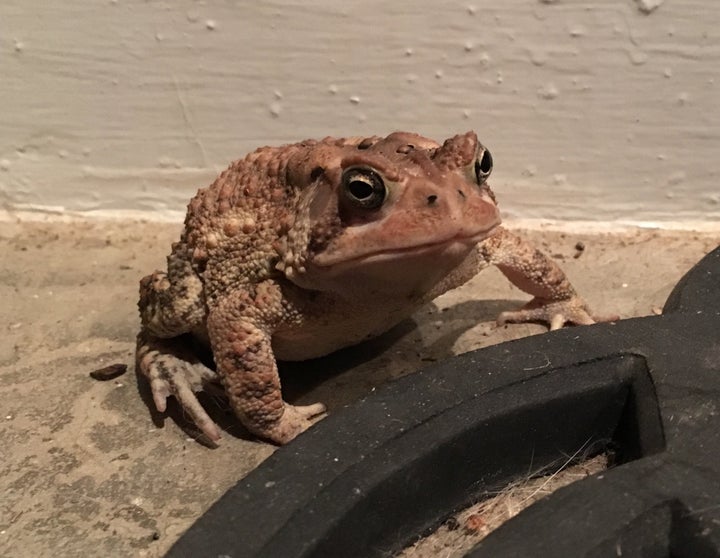 Not only did Newsome decide to give his guest a proper name — Mr. Toad — he also decided to start making hats for the little critter in the hopes of making another small fry happy.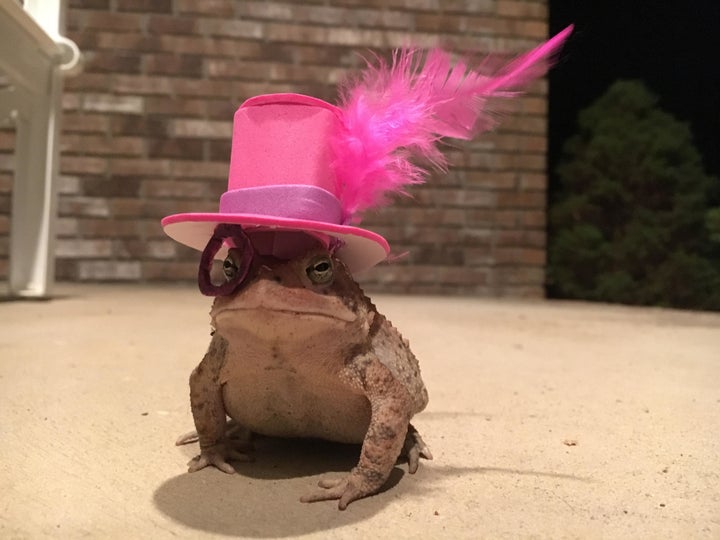 "I made hats to cheer up a friend's son after his pet toad died," Newsome told The Huffington Post. "He asked if my porch toad was still around, so I put some pictures of the toad with hats on Facebook to make him laugh."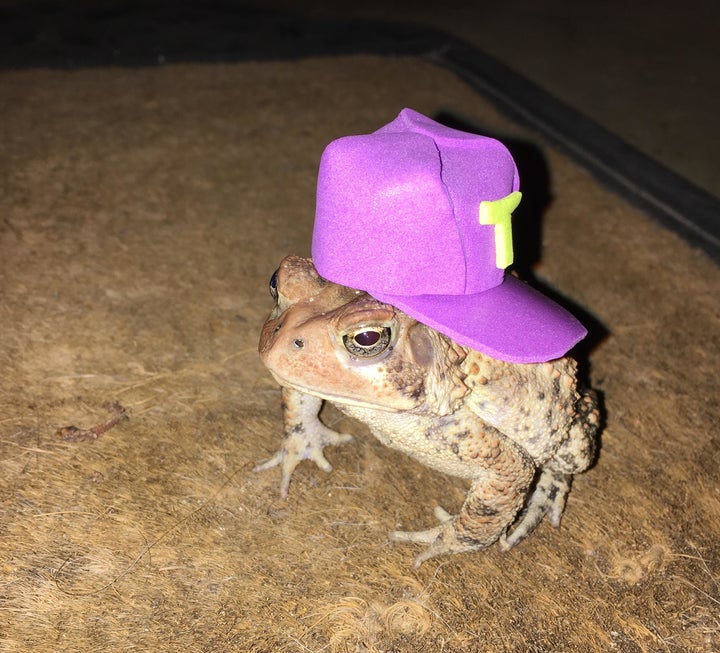 Newsome fashioned the hats out of foam paper, which he said seemed like "toad-friendly material."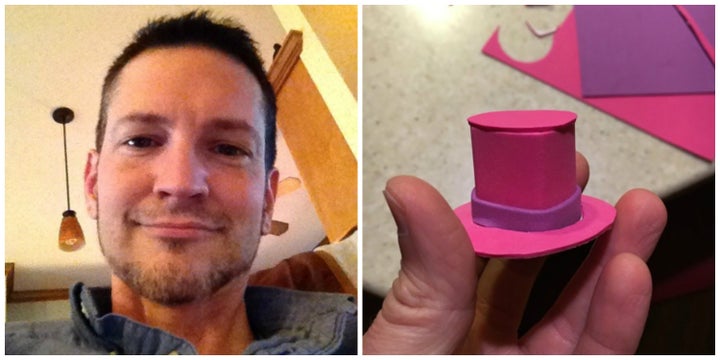 They're also pretty small — perfect for a toad, but quite silly-looking on Newsome's dog, Daisy, who is wearing the hat below for scale: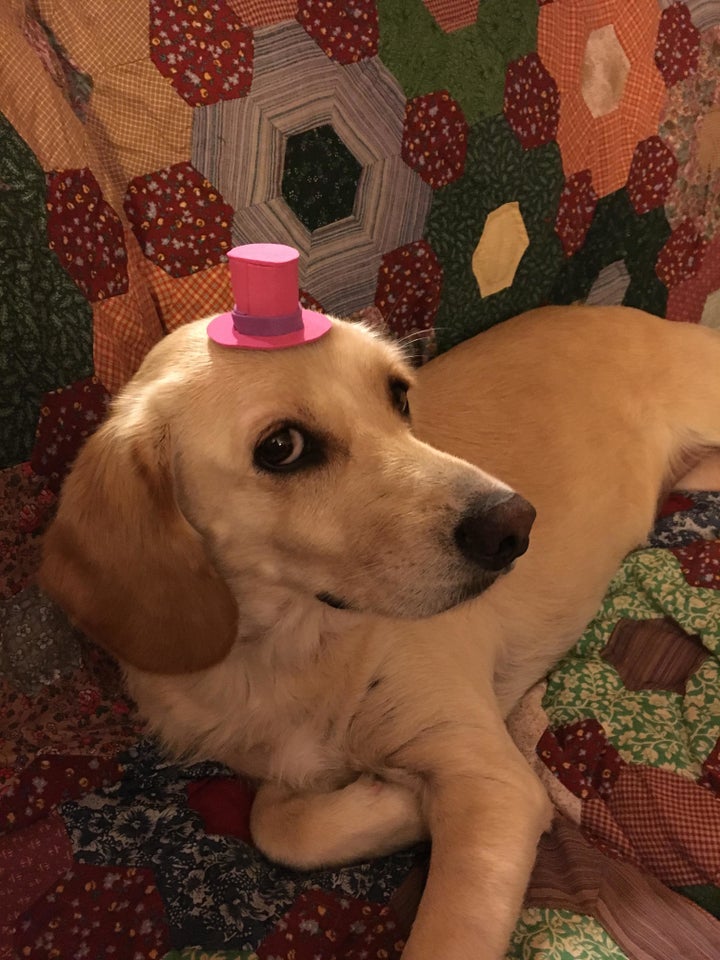 Newsome also told HuffPost that it seemed Mr. Toad wasn't bothered by modeling the hats, either.
"Even after many hats and pictures, he still returned," Newsome said. "Either he liked the hats or he couldn't be fazed."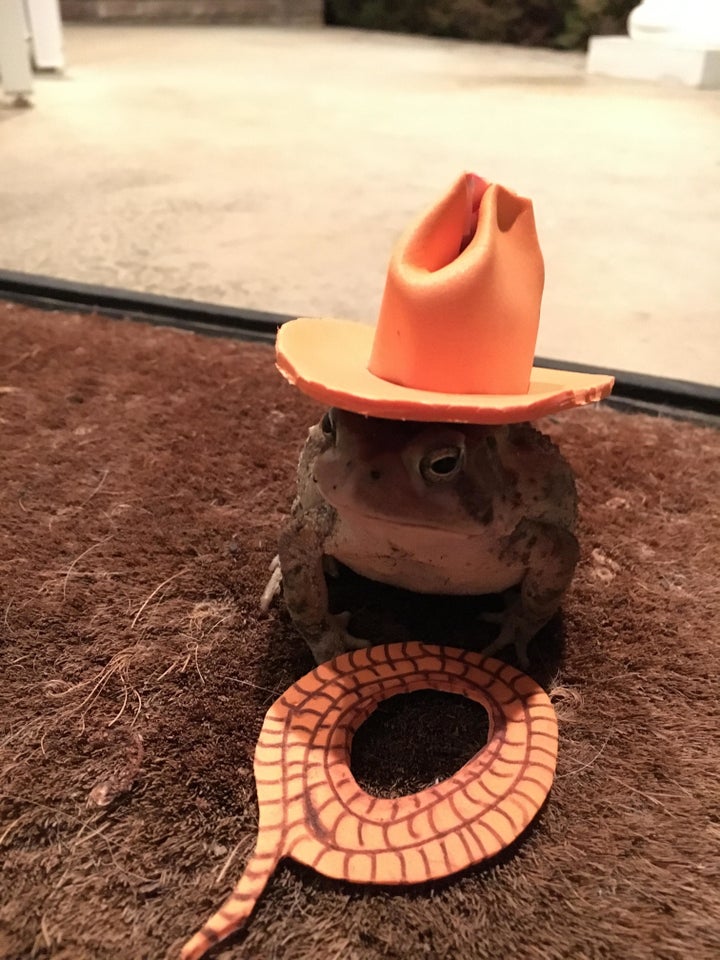 Recently, Newsome decided to post the pictures of Mr. Toad working it in his fab hats on Reddit and the pictures soon went viral, receiving more than 1.1 million views.
"Hopefully, it or another toad will visit once the weather warms up," Newsome said.
Here's hopping that happens!
Calling all HuffPost superfans!
Sign up for membership to become a founding member and help shape HuffPost's next chapter
BEFORE YOU GO
PHOTO GALLERY
Silly Beagles