Sometimes even Santa Claus needs a coffee run. At least, that's what it seemed like to one little boy.
According to a Facebook post from Nov. 16 that has since been shared more than 19,000 times, a little boy thought a man at a Tim Hortons restaurant in Fergus, Ontario in Canada was Santa Claus. Good Shave founder Mark Hurson witnessed the interaction between the two and said the man's reaction restored his "faith in humanity."
Hurson told BuzzFeed Canada that "Santa" gave the boy a pen with the words "Santa Claus" on it and told him to write him a letter. He also said to be nice to his mother and sister who were nearby then told the boy he had to leave to go finish making toys.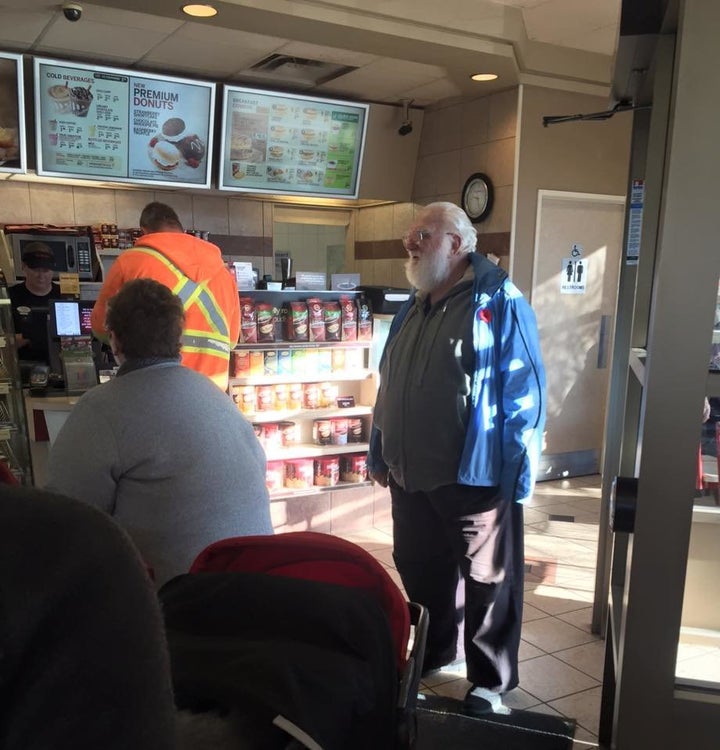 Hurson posted about Santa Claus on Facebook and told The Huffington Post he has received several messages from people saying how touched they were by his encounter. According to a post from Nov. 18, he heard from someone writing on behalf of friends and family in France who wanted to let him know that "it is nice to see such good in this world ... in a world filled with hate and fear."
Hurson has since posted a photo of him and Santa as well as a photo of Santa working his Christmas magic.
"Was very nice of him to take time away from his busy schedule of making toys and preparing his sleigh for Christmas," he wrote in a post. "My girls were thrilled."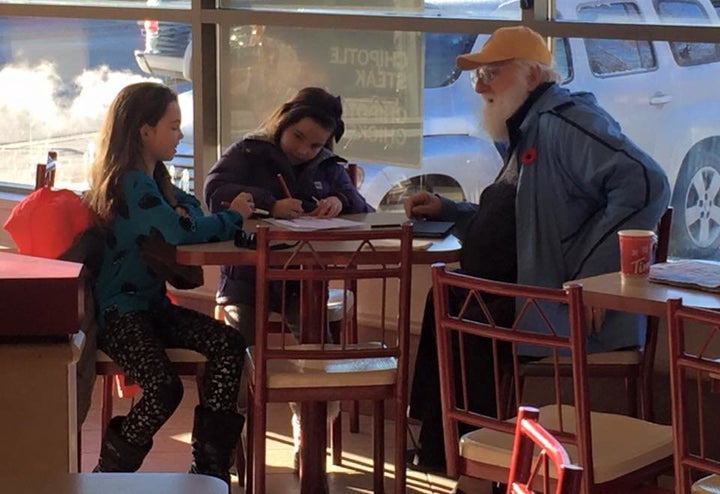 In the post that started it all, Hurson applauded the kind man. "There are some great people left in the world," he wrote.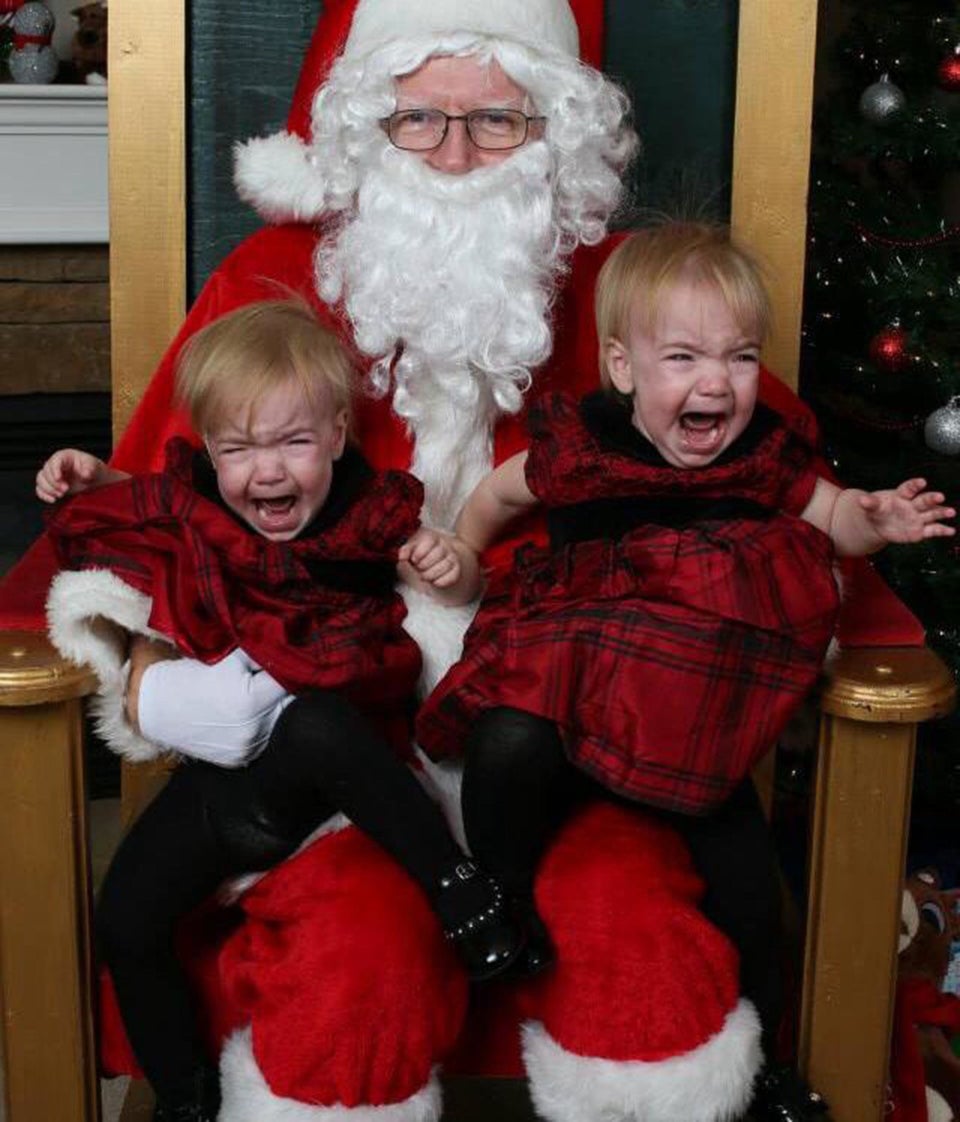 Santa Photos That Did NOT Go As Planned