Here's hoping the winds at least blew away the grass clippings. 
A breathtaking photo captured a Canadian man casually mowing his lawn as a massive tornado whirled around in the distance.
"The tornado was about 2km (1.24 miles) from us moving eastwards. There was very little wind at our back yard and not even rain. It was just very hot," she told HuffPost on Sunday by email. "It was a shocker to see something like this but my husband was calm, the whole street was out taking pictures and well, staying calm was the thing to do."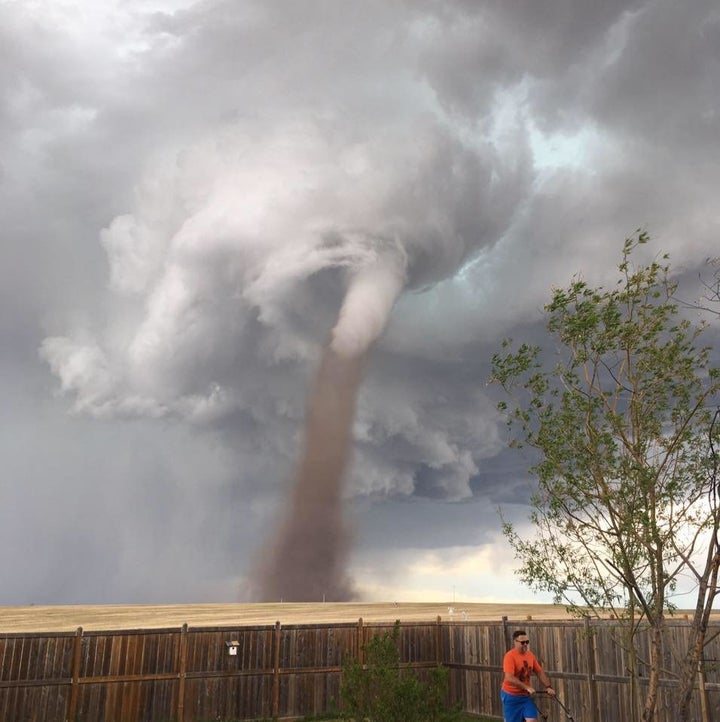 Wessels told Edmonton station Sonic 102.9 that she was taking a nap when the storm started blowing in, causing her 9-year-old daughter to panic.
"She says, 'Mommy, mommy, please wake up. There's a thing in the sky, it looks like a tornado, and Daddy doesn't want to come inside,'" she recalled. "We said to him, 'Are you coming inside?' And he's like, 'No, the wind turned. We're fine!'"
Her husband, identified as Theunis Wessels, repeated this carefree attitude to the Canadian Press: "I was keeping an eye on it."
"It looks much closer if you look in the photo, but it was really far away. Well, not really far, far away, but it was far away from us," he added.
Although the tornado caused some property damage, there were reportedly no deaths or injuries.
Calling all HuffPost superfans!
Sign up for membership to become a founding member and help shape HuffPost's next chapter
BEFORE YOU GO