"Man Of Steel" is one of Warner Brothers' biggest 2013 releases, so it goes to reason that a new trailer for the film will come attached to prints of "The Hobbit: An Unexpected Journey." Not that you need to enter Middle-earth to see the latest teaser: The "Man of Steel" trailer is online and -- to quote Teri Hatcher -- it's spectacular.
Directed by Zack Snyder and produced by Christopher Nolan, "Man of Steel" recalls the oft-recounted origin story for Superman. As the first teasers hinted at, however, this isn't necessarily your pa's Man of Steel: Snyder's film appears to have the earthy look of a Terrence Malick feature mixed with the gravitas of Nolan's well-regarded Batman trilogy.
Henry Cavill stars as Superman, here presented with various stages of facial-hair growth. Kevin Costner and Diane Lane play the Kents, Russell Crowe is Superman's alien father, Michael Shannon is General Zod (though Snyder won't confirm that) and Amy Adams appears as Lois Lane. All get glimpsed at in the "Man of Steel" trailer, which includes enough epic money shots to be worthy of what fans hope is a franchise saving reboot; "Superman Returns," the last Superman film, was rejected by both critics and audiences, despite earning nearly $400 million around the globe.
"My father believed that if the world found out who I really was, they would reject me," Cavill-as-Supes says at the crescendo of the trailer. "He was convinced that the world wasn't ready. What do you think?"
So, what do you think? Watch above and sound off in the comments section below.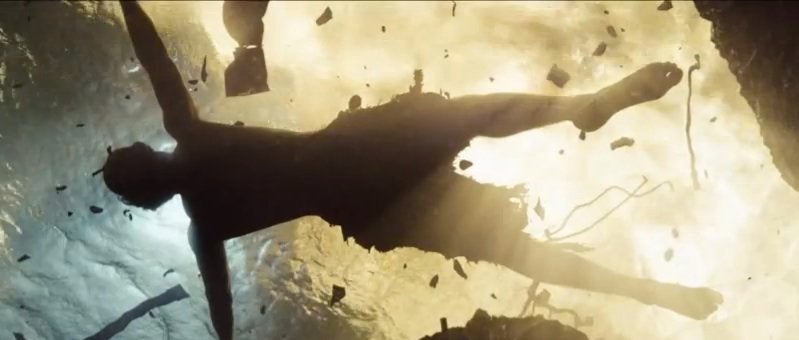 'Man of Steel' Stills
Popular in the Community