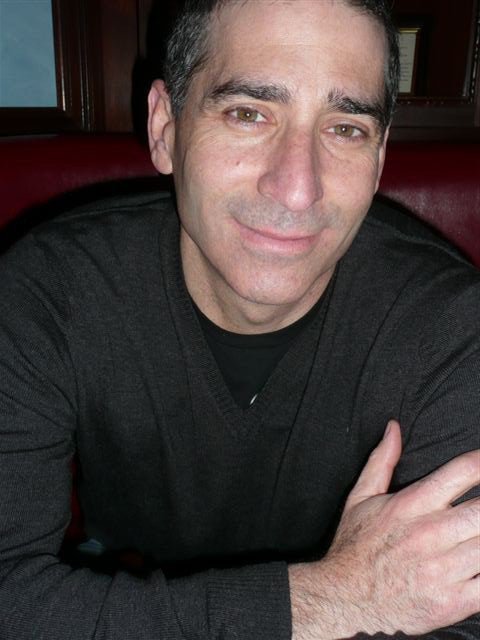 After months of fruitless networking and failed job applications, Scott Avidon has decided to up the stakes in his job search: He is offering a reward of up to $25,000 to the first person who can help him find gainful employment.
"I have been aggressively looking for jobs," Avidon, 45, told HuffPost. "I've turned over every rock in my network, gone the traditional route of asking my friends and family for help, applied to a million jobs online, gone to tons of networking and design events. A couple weeks ago I realized it's just been too long. It's time to get proactive and creative and take the fight to them."
The father of two from Long Island, N.Y. said he was laid off from his job as a marketing consultant for a wholesale jeweler six months ago. He holds a master's degree in industrial design and over 15 years of experience in his field, but he hasn't been able to find a job that is a close enough fit for his skills.
"I've only had about five real interviews since May, but none of them went anywhere because my area of expertise is really specific," he said. "I have really deep experience with metals and glass, but if they're looking for someone who has experience with a different material, I don't qualify. In this market, they can really pinpoint who they want and find that perfect fit."
After conducting some research online for what he calls "guerrilla marketing campaigns" -- the kinds of stunts others have used to find career opportunities -- he came up with the idea to offer a chunk of his future salary to the person who helps him land a job.
"The amount of the reward will be based on the base salary that I get," he told HuffPost. "So if I get a job with a base salary of $225,000 to $275,000, I'll pay $25,000, and the only caveat is that I have to be employed for at least three months.  I'm not gonna pretend I have $25,000 in the bank right now, but I will put it aside from my earnings, and after a few months I'll have it and I'll pay it."
To sweeten the deal, Avidon, who describes himself as a "naturally upbeat, positive, creative person," said he can offer a range of rewards besides cash, at the winner's discretion.
"If somebody wanted, I'd give the money to charities of their choice, or anything they'd prefer," he said. "I've come up with some interesting gifts, like a personal nutritionist or personal trainer. The sky's the limit -- I'll pay for your gym membership for as long as that money covers it. It's not just about cash. I'm asking people for help."
Avidon just launched his new project today by starting a blog, sending out a mass email to friends about his idea and posting a press release online, and he said the response has already surprised him.
"In the first three hours, I have received several really solid leads to CEO-level executives at interesting organizations, and people are posting it on Facebook, getting the word out," he said. "There's a strong impetus for me to get back on my feet so I can support my sons as I feel obligated to, and I have no question that this will work."
REAL LIFE. REAL NEWS. REAL VOICES.
Help us tell more of the stories that matter from voices that too often remain unheard.