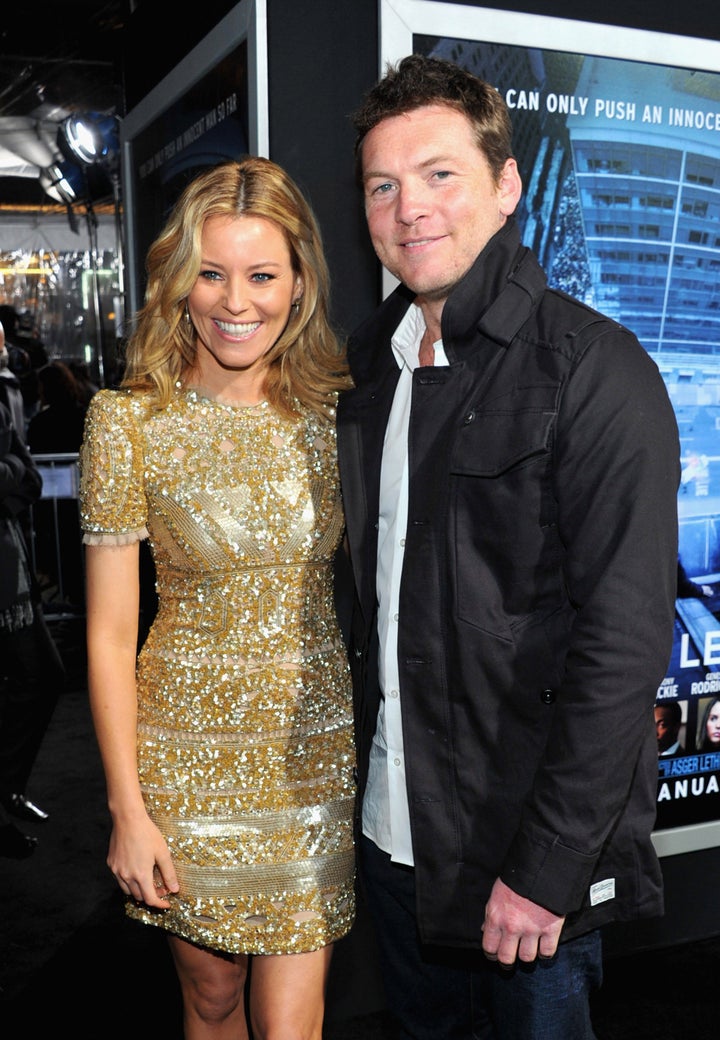 For a star who has made his name performing in CGI-filled blockbusters, it was a big adjustment: Instead of acting opposite green screens and simulating adventures inside big warehouse studios, Sam Worthington was standing 25 stories above 45th Street in Manhattan, balancing on a concrete slab atop the Roosevelt Hotel.
"I'd be a fool to say I wasn't [scared]. It was one of those things where you read the script but you forget that you actually have to do it," Worthington said while explaining the mechanics of the mobile high-wire set of his new film, "Man On a Ledge."
Due out this weekend, the film tells the story of Nick Cassady (Worthington), a wrongly convicted ex-cop who, desperate to prove his innocence, takes to the ledge of the hotel. There, he fakes a suicide threat, attracting the attention of the New York Police Department and a sidewalk full of gawkers, as his brother (Jamie Bell) works to extract the evidence that would exonerate him from the office of an evil real-estate mogul . It's a plot made in Hollywood, to be sure, but unlike many big studio films, its production was steeped in realism.
Instead of building a fake ledge on a soundstage and using computers to digitally produce a New York skyline, director Asger Leth filmed the movie on location, building an extra story above the hotel's roof. The addition housed a customized suite and the ledge on which Worthington found himself standing for about half of his screen time. The scenario took some getting used to.
"The first scene in the movie where I get out [on the ledge] is the first time I ever got out there," Worthington said. "We just shot it. I said, 'Roll the camera, we might as well get something.' I'm pretty lucky I didn't burst into tears and roll into a ball, because that would have been a different character choice."
Eventually, Worthington grew comfortable with the setup -- so comfortable that the film itself morphed in response.
"We only thought we could do a few scenes, I just kind of liked it and got a bit more confident and never complained," he said with a laugh. "The camera crew felt the same thing, and so we just filmed a hell of a lot more scenes there than we ever imagined."
Elizabeth Banks, who plays the disheveled cop charged with trying to talk Worthington's character off the ledge, spent a lot of time on the edge of the swinging building herself. She, too, had her reservations, and they weren't so easily assuaged.
"I'm not very afraid of heights but I'm totally afraid of human error, I'm afraid of stupidity," she said. "So in this situation, I would say there was about a 2 percent chance of death the entire time we were filming. You're waiting for a bird to fly into you and then the buckle to come undone on your harness and then the guy who is holding you went to the bathroom and gave the rope to some idiot who is not paying attention. You run through those scenarios in your mind -- 'Okay, what are the three little things that can go wrong that I then end up splat on the sidewalk?'"
Beyond the physical hurdles, Banks also faced the challenge of playing an emotionally damaged cop; her character, Lydia Mercer, is reeling from a failed attempt to talk another fellow cop out of jumping off a bridge a month earlier. To research for the role, Banks got in touch with the real life NYPD hostage negotiators, spending significant time with one female cop from Staten Island.
"I was really interested in why someone signs up to do this, because it's such a hard job and they don't really get paid more," she said. "It's like being on the SWAT team. You do a lot of work but there's not really a big pay bump or anything. And what I loved about her was that she was kinda girly, and she was a mom, she had long hair and there was nothing cliched about her. She wasn't trying to be a guy, she was not apologizing that she was a female police officer."
"Man on a Ledge" opens in theaters nationally on Jan. 27.
Popular in the Community