Well, it looks like the world has lost another batch of Banksy murals thanks to a paint-happy man in Melbourne, Australia.
The misguided individual covered up not one, but two stencils by the anonymous street artist more than 10 years ago, reports The Telegraph. Placed on a church wall in the Fitzroy area, one of the lost works featured a girl hugging a bomb while the other showed off Banksy's iconic rat.
According to The Age, the latter mural had already been heavily damaged by taggers in 2011. But an unnamed man, reported to be the father-in-law of the church's owner, finished the job when he applied a coat of paint to the works, unaware of the artwork's significance. In the process, he also covered up graffiti by -- get this -- Keith Haring and San Francisco artist Peat Wollaeger, which were located on the same spot. 2003 Banksy mural before it was vandalized in Melbourne in 2008.
The owner of the church spoke to The Age, claiming that a city-wide crackdown on graffiti leading up the 2006 Commonwealth games is really to blame for the disappearance of coveted street art over the years. ''I understand that the public is interested in Banksy, but it is important to note that there were a range of significant pieces from well-known artists on the wall as well -- some had remained until 2012, but most had been lost through natural attrition,'' he explained.
"Society's headlong march into bland conformity should not necessarily be welcomed with such open arms," he added.
Back in 2008, the City Council did attempt to protect a Banksy work (pictured above) by covering the mural with a plastic shield. However, that endeavor failed, as vandals poured acrylic behind the shield soon after, writing "Banksy woz ere" over it. Unfortunately, the Fitzroy is hardly the first time a Banksy work has been questionably treated. Take, for starters, this Tottenham mural or this Wood Green design.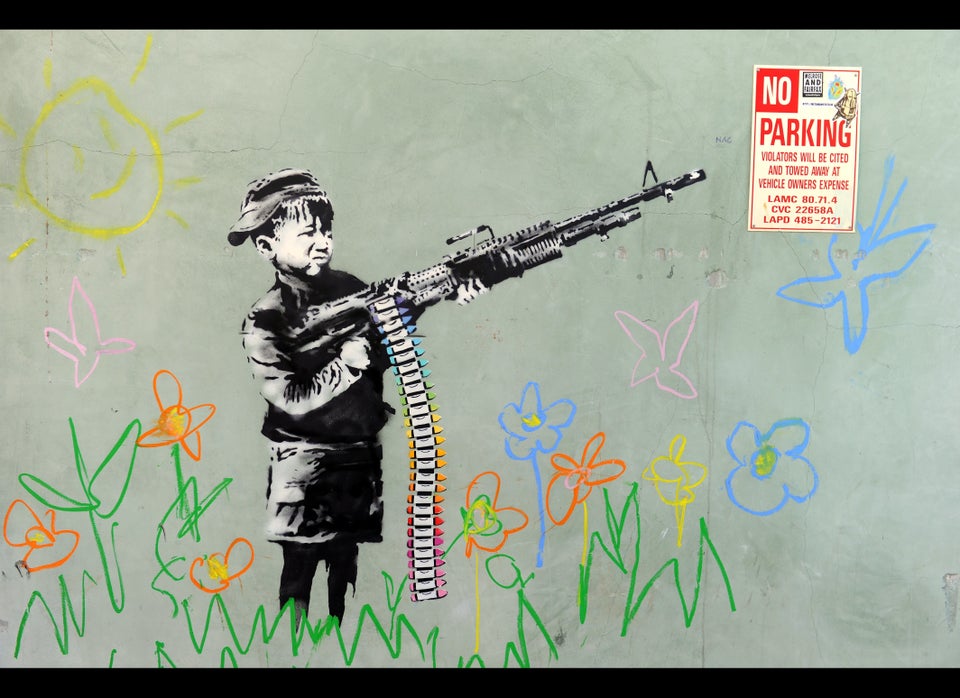 Banksy Street Art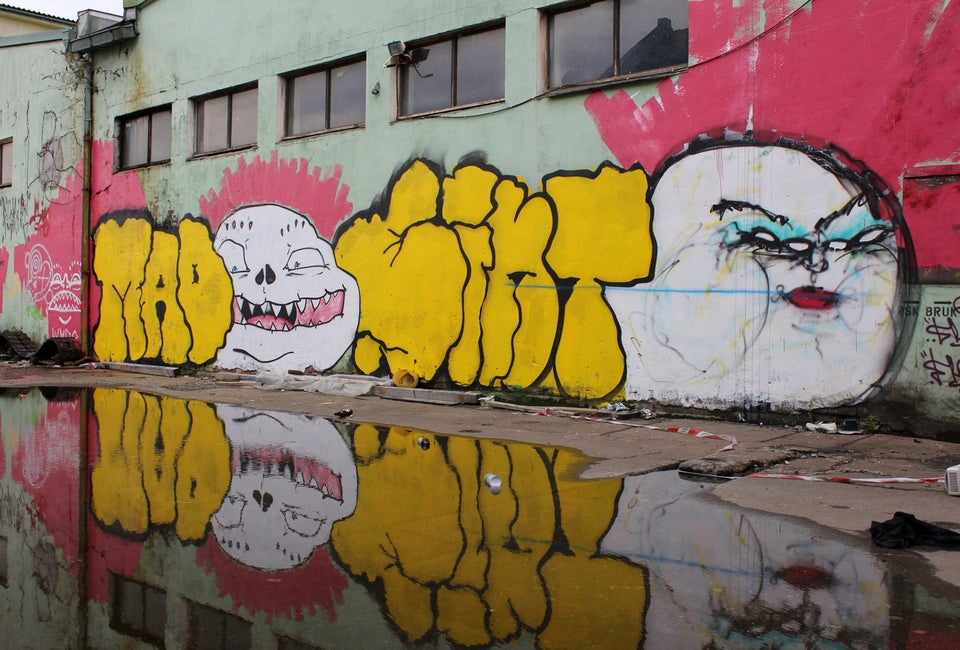 Nuart 2013
Let us know your thoughts on street art erasure in the comments.
Popular in the Community