Have you ever had that dream where you show up to an important event... only to realize you forgot to put on clothes?
Well, that nightmare came close to reality for the head Croatia's human rights committee on Tuesday. As this series of photos shows, Ivan Zvonimir Cica's pants fell down just as he was posing for a photo with his country's president on Tuesday.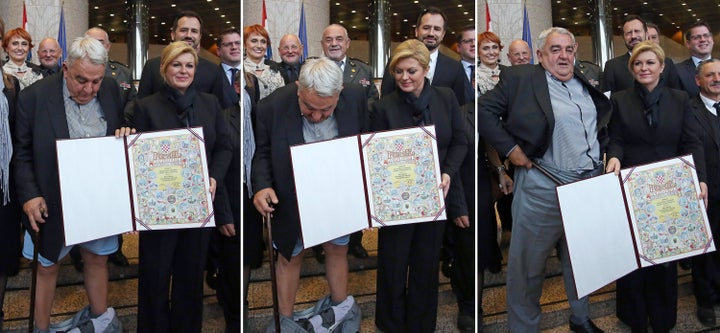 Talk about bad timing! President Kolinda Grabar-Kitarovic barely batted an eye, though.
Popular in the Community