If you found someone else's parking ticket, would you pay it?
Marc Primrose did. After he transported Rosemary Morgan's mom in his ambulance last month, the Australian paramedic-in-training found a parking ticket in Morgan's name in his ambulance. When he learned that Morgan's mother had died, he opted to pay the $129 fine instead of adding to the woes of the family.

Rosemary Morgan, left, meets ambulance officer Marc Primrose, right. (Photo by Mark Wilson/Newspix/Getty Images)
"It was my instinct not to just let this go because someone would have ended up with late fees and I didn't want that to happen," Mr. Primrose told The Whittlesea Leader, an Australian newspaper. "I'm just glad that it helped."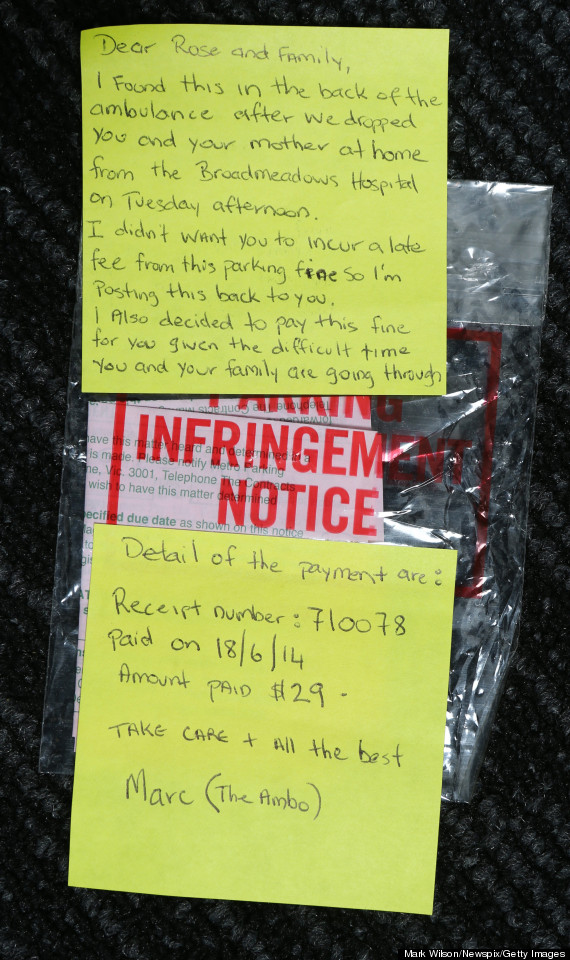 (Photo by Mark Wilson/Newspix/Getty Images)
"Dear Rose and Family," Primrose wrote in a note to the Morgans, explaining what happened:
I found this in the back of the ambulance after we dropped you and your mother at home from the Broadmeadows Hospital on Tuesday afternoon. I didn't want you to incur a late fee from this parking fine so I'm posting this back to you. I also decided to pay this fine for you given the difficult time you and your family are going through.
Impressively, Primrose's decision to pay it forward isn't the only ticket-related act of kindness we've seen. Last year, a Good Samaritan helped a Reddit user avoid a ticket in Santa Monica, California, by pretending to own an illegally parked car. "If you're reading this," the Good Samaritan added in a letter left on the vehicle, "pass on the karma." In response, the Redditor pledged to get a roll of quarters he'd use to feed other peoples' parking meters from time to time.
Clarification: Language has been amended to clarify it was Morgan's mother, not Morgan herself, who died.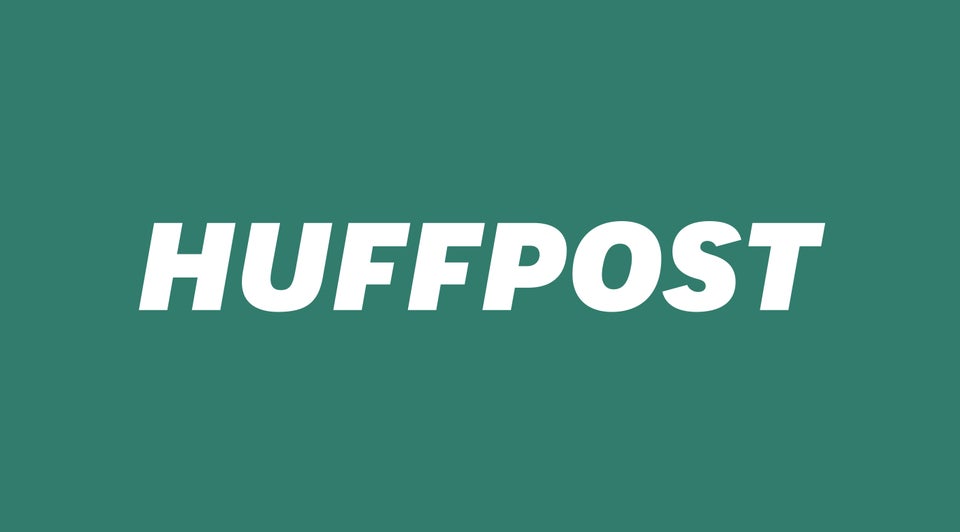 8 Amazing Videos of Everyday Folks Turned Unsung Heroes
Popular in the Community