The day after a series of attacks in Paris killed more than 120, a man rolled up a piano outside the city's Bataclan theater and played John Lennon's "Imagine."
CNN's Hala Gorani reported on it live from the scene Saturday during the CNN morning show "New Day." The sounds of the piano can be heard in the background of her report.
"There's a grand piano that was just rolled out in the middle of the crowd and in the middle of this group of journalists and someone playing 'Imagine' by John Lennon -- quite loudly, so perhaps you watching us all over the world, can hear it," Gorani said.
German news site Sudkurier identified the man as German pianist Davide Martello, based on a tweet in which Martello said he would be playing Paris, rather than appearing as planned on Saturday in the German city of Konstanz.
Martello, who goes by the nickname Klavier Kunst, then tweeted out a link to the Sudkurier piece with a message in English.
"Imagine," the title song of Lennon's 1971 solo album, remains one of the world's most famous peace anthems. Its lyrics ask us to imagine a world of unity and harmony. It specifically speaks about removing nationalist and religious prejudices.
"Imagine there's no countries / It isn't hard to do," Lennon sings. "Nothing to kill or die for / And no religion too / Imagine all the people / Living life in peace."
Martello has a history of taking his piano to socially significant events. He played an extended set at the protests in Istanbul's Gezi Park in June 2013.
"My goal is to travel around the whole world with my grand piano and to inspire people in the middle of the streets," Martello wrote on his Facebook page. "I compose my own stuff usually in the street or daydreams."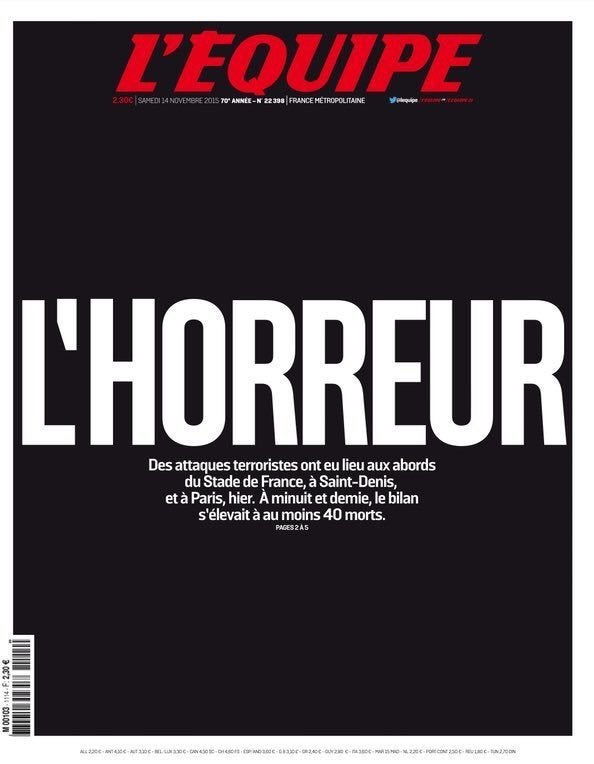 Newspapers Cover Paris Attacks
Related
Popular in the Community