Patrons of an Idaho bar rushed out of the establishment on Friday night after an intoxicated man hopped onto a table and began shouting about his love for Allah, authorities said.
Surveillance video captured the panic-inducing stunt at Horsewood's Restaurant in Caldwell, which ended with police arresting 21-year-old Ralmanzow Bell.
Restaurant co-owner Jessie Horsewood said people were going about their business when Bell leaped onto the bar and began calling for their attention.
"He literally said, 'Quiet, everyone,' and was very calm and said, 'My name is David and I speak from my soul and Allah Akbar is the only one true god' as he was wearing a backpack with his arms up in the air," she told The Huffington Post on Tuesday.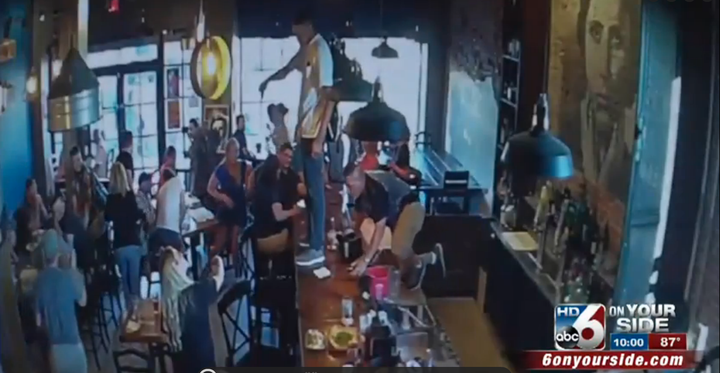 The video shows customers quickly evacuating the business as a bartender climbs up behind Bell and removes him from the bar. Some people erroneously believed Bell had a gun, according to 911 calls, police told local news outlet KTVB.
"The response of the people in my restaurant, it was crazy. It was surreal. It was not anything that I had any control over," Horsewood said.
Some people have criticized the restaurant's handling of the event, saying employees responded in a racist manner. Allah is the Arabic word for god, while Allahu Akbar translates to "god is great." 
But Horsewood said it was the nature of Bell's behavior, not his words, that inspired employees to act as they did.
"Yes, he was tackled to the ground, but it was because he was intoxicated and acting crazy on top of my bar," she said.
A bartender removed Bell's backpack, and other employees held him on the ground until police arrived. Authorities said later that they only found alcohol when they searched the backpack.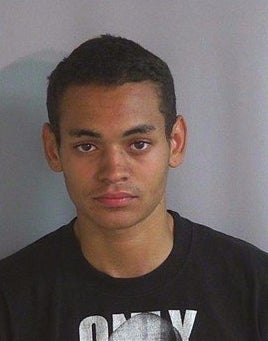 Horsewood said the man had only been at the bar for a few minutes before causing a scene and that she had never seen him before.
"If I was in there eating with my family and something like that happened, I would definitely feel threatened, but there is no threat to the community," he said.
Declaring love for any god is not considered a threat, but disorderly conduct is. Bell was slapped with that charge as well as trespassing, police said. He was examined at a local hospital before being transported to the Canyon County jail.
Calling all HuffPost superfans!
Sign up for membership to become a founding member and help shape HuffPost's next chapter
BEFORE YOU GO