Now peeing on a stick can be nerve-wracking for both sexes.
Last week, Reddit user CappnPoopdeck posted a "rage comic" depicting a man who, as a joke, takes an unused pregnancy test left behind by his ex-girlfriend, then finds that the test comes back positive.
The test results were no laughing matter to other Redditors, however, who warned that the positive pregnancy result could be a sign of testicular cancer.
Pregancy tests work by determining levels of beta human chorionic gonadotrophin (hCG) in urine.
"It turns out a fair number of testicular cancers make the same exact hormone," oncologist Dr. Mark Pomerantz told ABC. "There are very few things in the body that produce beta hCG, and testicular cancer is one of them."
Yesterday, CappnPoopdeck posted an update in the form of another comic. The second comic says that the man who took the pregnancy test was an unidentified friend. The friend reportedly visited doctors who found a small tumor in the man's right testicle. The tumor was luckily caught very early, but the friend may lose the testicle, according to the update.
Dr. Christopher Wood, chairman of urology at the University of Texas MD Anderson Canceter Center told ABC that a painless lump is usually the first sign of testicular cancer, and recommends that men conduct monthly self-examinations.
Before You Go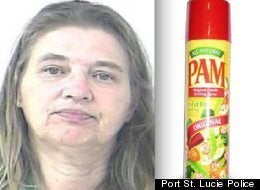 Bad Sex
Popular in the Community