Mickey Mouse better watch out, or someone is going to steal his girl.
It was your run-of-the-mill meet-and-greet at Epcot until 21-year-old Johnny Jean had the audacity to propose marriage to Minnie, right in front of Mickey Mouse. Take a look:
Even Mickey's boy Goofy was shook.
Let's zoom in on Mickey for a moment: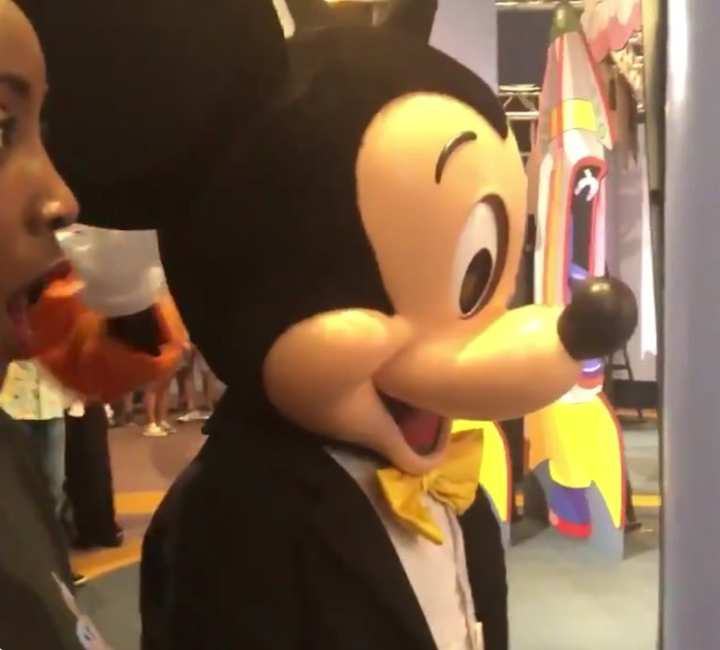 The House of Mouse will never be the same.
Twitter, of course, ate up the interaction. So far, the tweet has 179,000 "likes" and a lot of hilarious responses.
Jean told HuffPost he got photos with Mickey and Goofy first, then figured he'd do something a little different with Minnie. He never expected the characters to bring so much drama.
"When I saw Mickey come over, I was super shocked, but it made it so much funnier," he said. "And my friend Anna's reaction standing next to him definitely put the cherry on top of the whole debacle."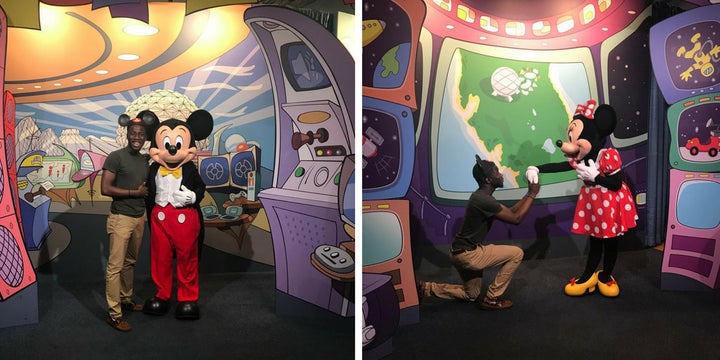 This was Jean's first time at the park, and he really hopes he didn't leave a lasting impression as a mouse homewrecker.
"I'm just hoping I didn't do any real damage to their relationship!" Jean joked.
We hope not, either, buddy. You're on Mickey's radar now.