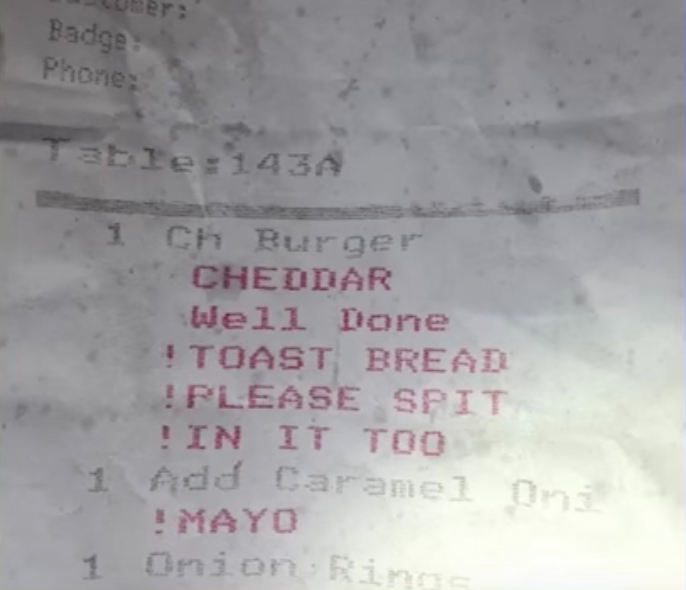 What was supposed to be a happy Father's Day meal turned out to be a stomach-churning experience for one New York City man.
Curtis Mays' daughter and granddaughter took him out to the Bohemian Hall and Beer Garden for burgers and beer. Everything was fine ― that is, until they got the receipt. At that point, he noticed something really disgusting.
Along with the request to add cheddar cheese and mayo to his burger was this directive: "Please spit in it too."
"I ate my burger already. I felt like I was gonna throw up," Mays told WABC TV.
Mays said that he confronted the waitress and that she couldn't explain what had happened.
"She said she didn't do it. So I was like, 'Who prints out the receipt?' So she said, 'I take it up there and print it myself.' 'So you did it? Why are you lying about it?' She just walked off," he told the news station.
After Mays complained to the on-duty manager, the waitress was fired and he got a refund.
The manager told the station that he had previously had no problem with the waitress and that it was very unlikely a cook actually spit in the burger. Still, he understood why the customer was upset.
HuffPost reached out to the restaurant, which did not immediately respond.
Fox News said some people speculated that the waitress may have simply misspelled the phrase "Please split in two."
The Bohemian Hall and Beer Garden currently has an 'A' rating from the New York Department of Health, according to WABC.
The restaurant also has a 4-star rating on Yelp, although Sunday's incident has inspired a flurry of one-star ratings.
Before You Go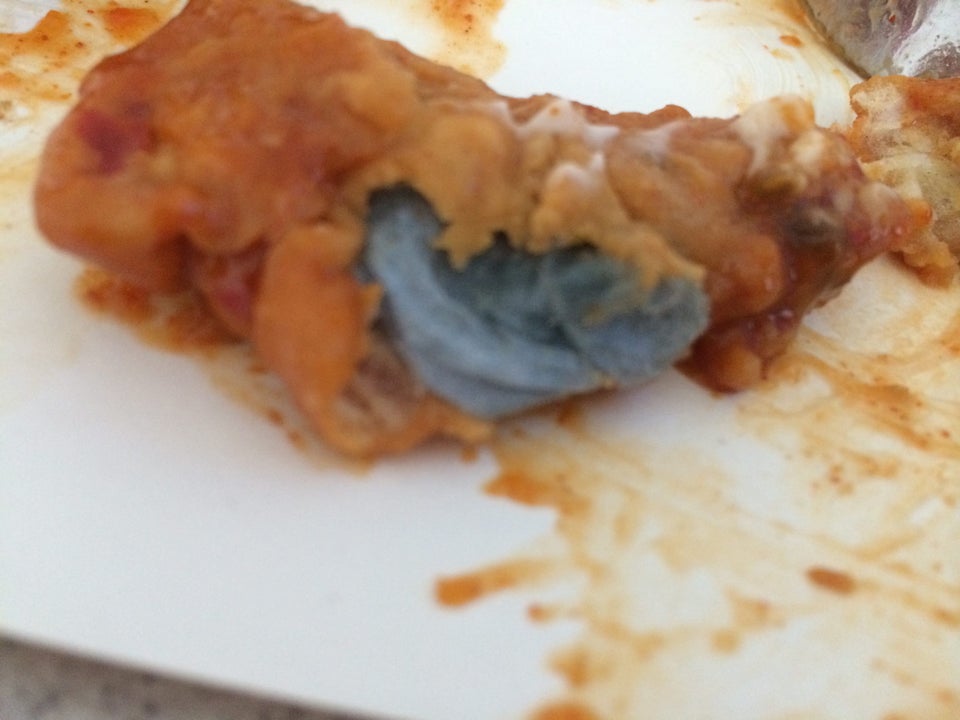 Mealbreakers
Popular in the Community