Raymond McNamara was vacationing in Fort Lauderdale, Florida, with his cat, Lily, when the unthinkable happened.
McNamara and Lily were strolling along together on Feb. 11 when suddenly she disappeared near a construction site, according to WSVN TV. Usually, Lily would follow McNamara wherever he went.
McNamara contacted local authorities who helped search for her, but no one could find her.
It didn't help that Lily is blind, deaf and 20 years old. Eventually, McNamara returned home to California, fearing he would never see his cat again.
Months later, there's a happier tale: Lily has been found, and she and McNamara were reunited on May 19.
Amazingly, the cat wasn't too far from where she had been lost, according to Kathy Bieniek of Saving Sage Animal Rescue in Miami, where Lily was taken after being found.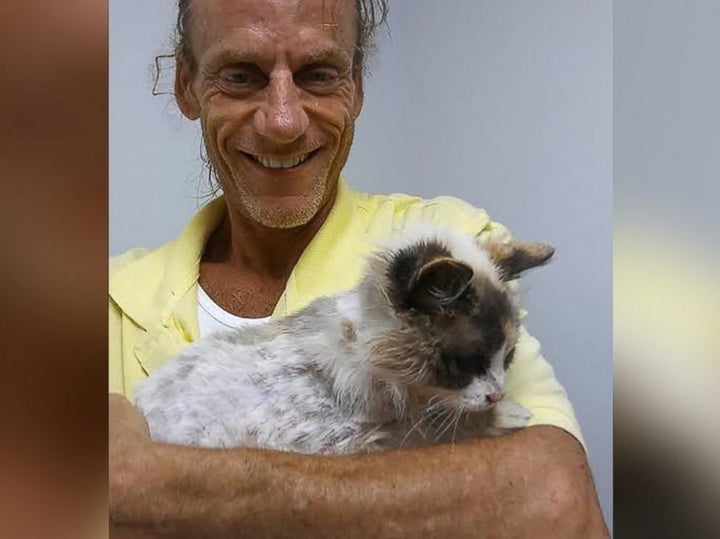 Amazingly, Lily survived Florida heat and rain for two months on her own before being found, but she may have used up a few of her nine lives in the process.
Not only was her fur terribly matted, but she was also dehydrated and very sick, according to Daniel Rayment of Pet Express Animal Hospital
While Lily was being nursed back to health, McNamara had to drive back cross-country in order to reunite with the companion he thought he'd lost forever.
The long-awaited reunion happened last Friday.
Bieniek told Inside Edition that Lily's personality completely changed when her owner arrived.
"She's not a lap cat, but she was finally able to relax," she said. "All that stress went away. All her worries were lifted off. It was very sweet to see."
As for McNamara, he was clearly overjoyed to be back with his beloved friend.
"She's never going to get away from me again," he said.
Related
Before You Go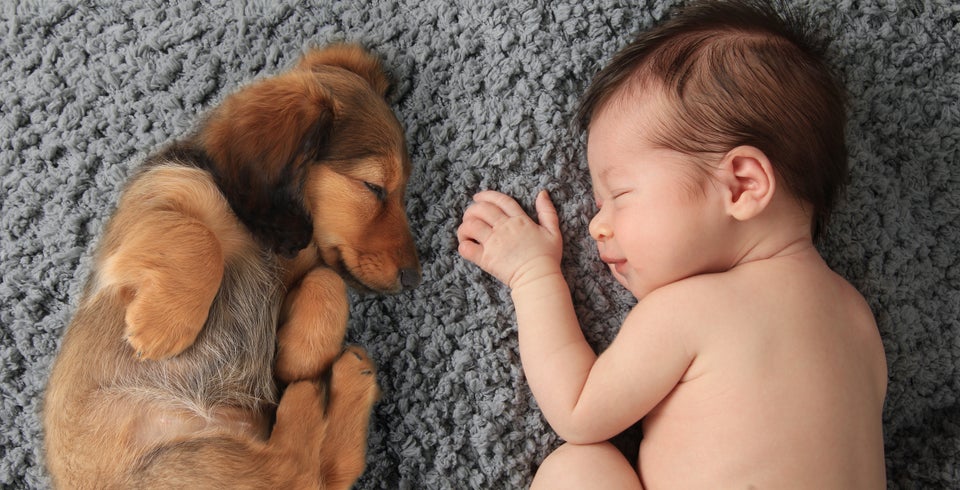 Babies and Animals Sleeping
Popular in the Community