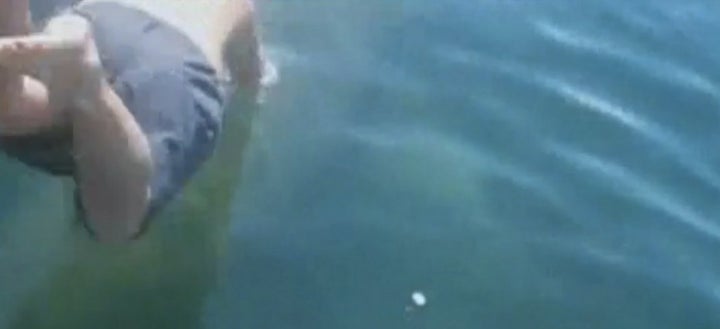 No matter how comfortable you are in the water, jumping on the back of a shark is never a good idea.
A Middleboro, Massachusetts man thought he'd have a little fun by literally jumping onto the back of a shark in the water off the coast of Chatham, Massachusetts, WCVB reported. The result was a once in a lifetime experience that had wildlife officials shaking their heads.
"I've been waiting for an opportunity like this my whole life," Jacobs says in the video below.
Wildlife officials have reiterated that although no laws appear to be broken, they certainly don't feel anyone should attempt anything like this in the future, according to WCVB. Riding sharks is dangerous, no matter what they eat.
Related
Popular in the Community