A North Carolina man ripped off a Muslim woman's hijab and screamed "This is America!" during a Southwest Airlines flight late last year, court documents revealed Friday.
Gill Parker Payne, 37, of Gastonia, North Carolina, pleaded guilty in a New Mexico federal court Friday to a misdemeanor hate crime charge of using force to intentionally obstruct the woman's free exercise of her religious beliefs.
In a plea agreement, Payne admitted to being aboard a Southwest Airlines flight from Chicago to Albuquerque, New Mexico, on Dec. 11, 2015, when he saw a woman wearing a hijab sitting a few rows in front of him.
"Take it off! This is America!""
Near the end of the flight, Payne, who acknowledged that he knew the hijab is of religious significance to Muslims, walked up the aisle of the plane and stood next to the Muslim woman, whom he did not know, and whom prosecutors have identified only as "K.A."
Payne then said something along the lines of "Take it off! This is America!" before pulling the hijab off K.A.'s head.
Prosecutors said K.A. felt violated and quickly put her hijab back on.
Payne's plea agreement calls for two months of home detention. According to his attorney, Amber Fayerberg, the court approved the plea agreement Friday. A sentencing hearing that has yet to be scheduled will determine the length and conditions of his probation.
"Mr. Payne has taken responsibility for his actions and he's sorry for them," Fayerberg told The Huffington Post. "He's ready to begin the healing process and move forward."
Vanita Gupta, head of the Civil Rights Division at the U.S. Department of Justice, said in a statement that "no matter one's faith, all Americans are entitled to peacefully exercise their religious beliefs free from discrimination and violence."
"Using or threatening force against individuals because of their religion is an affront to the fundamental values of this nation," she said. "The Civil Rights Division will continue to be vigilant in protecting the religious liberties guaranteed to all Americans."
The incident on the Southwest flight came just three days after Donald Trump, who is now the presumptive Republican nominee for president, called for a blanket ban on Muslims entering the United States. It also came less than two weeks after the terror attack in San Bernandino, California, and one month after the terror attack in Paris.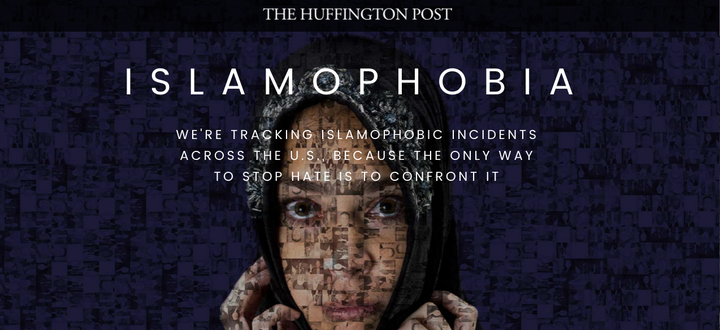 Amid a surge in anti-Muslim rhetoric in December 2015, Islamophobic hate crimes, like the one committed by Payne, tripled. According to a recent report from the Bridge Initiative at Georgetown University, 2015 saw the highest number of anti-Muslim hate crimes since 2001.
In the past four months, The Huffington Post has also documented the widespread discrimination, harassment and violence faced by American Muslims.
Related
Popular in the Community