Not the best way to give up your possessions.
A Philadelphia man is accused of robbing a Buddhist monk as he purchased lottery tickets from a gas station.
Security footage shows the 61-year-old victim -- dressed in orange robes -- at a lottery machine on Jan. 3 when he is ambushed by the suspect. Police said that the suspect grabbed about $350 in cash from the monk's hands.
The victim chases the suspect out of the Sunoco station in South Philly and into the parking lot. A struggle between the monk and suspect ensued, leaving the monk with a scratch on his leg.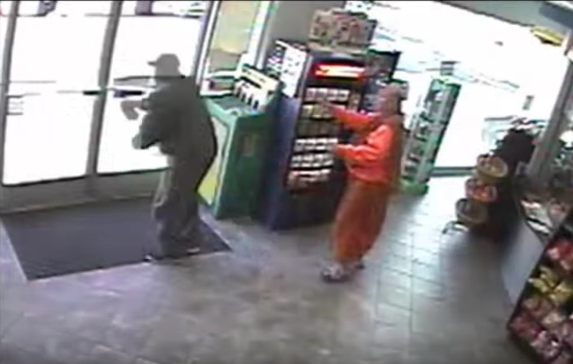 The suspect escaped in a dark silver Ford Mustang with a PA tag of JHY-3783, according to CBS Philly.
Anyone with information pertaining to the incident or suspect is urged to call the Philadelphia Police tip-line at 215-686-8477.
Popular in the Community