A Swedish man who was outside training his beagle managed to scare off a charging Scandinavian brown bear using nothing more than an intimidating roar -- and the short encounter was caught on video by both himself and his wife, Lena.
Persson said he was in the forests of Jamtland when he noticed the dog signaling danger. They spotted the bear and began filming it, and that's when the animal came charging out of the trees.
With just seconds to react, Persson managed to keep cool and make himself as large, loud and intimidating as possible, as the video shows.
"To lie down and play dead, I do not believe in that," Persson said, noting that he's seen cranes scare off bears.
Persson, who is also a hunter, said he thinks the bear was just telling him he got too close while filming.
"This time, I went over the limit," he told the newspaper. "You have to have respect for the animals."
The right action to take in a bear encounter will depend on the type of bear and situation. Before venturing out into bear country, be sure to take the time to learn about the animals you may encounter and how to react in a way that will minimize your risk of getting killed and eaten.
Before You Go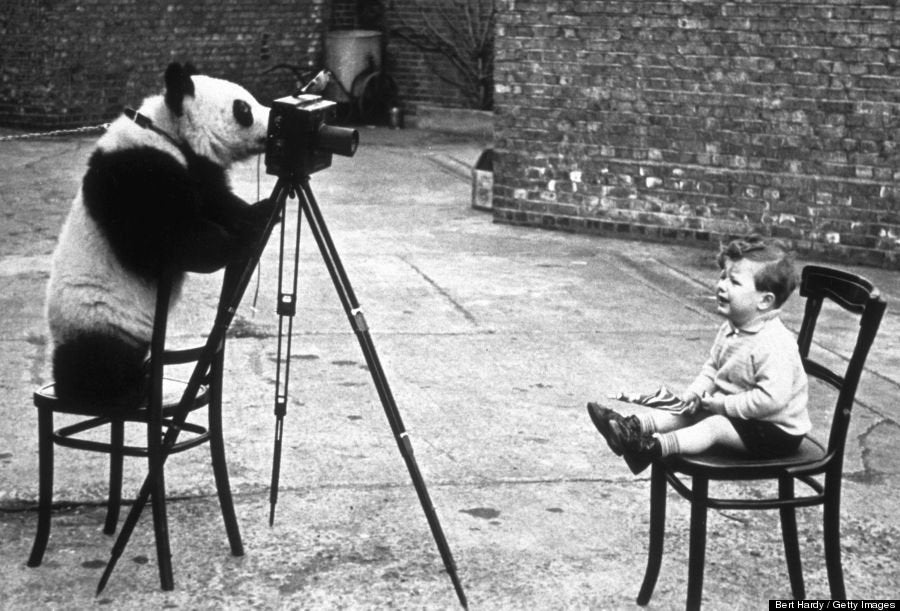 Why Bears Are Awesome
Popular in the Community