Given the choice between a motorcycle and a spouse, what would you choose?
Bob White of Virginia is letting the Internet decide for him. The Charles City man is selling his Harley Davidson motorcycle or his wife on Craigslist for $5,900.
According to the ad, posted on Richmond's Craigslist this week, he'll consider the best offer -- for either the bike or his wife -- and will also accept trade-ins. In the humorous posting, White, who owns a motorcycle repair company, gives a rundown of both the 2006 XL1200L Sportster's and his wife's features.
"Sportster: Beautiful bike... pearl white with black and orange accent strips," the Craigslist ad reads. "Wife: Beautiful edition... white with a mean streak."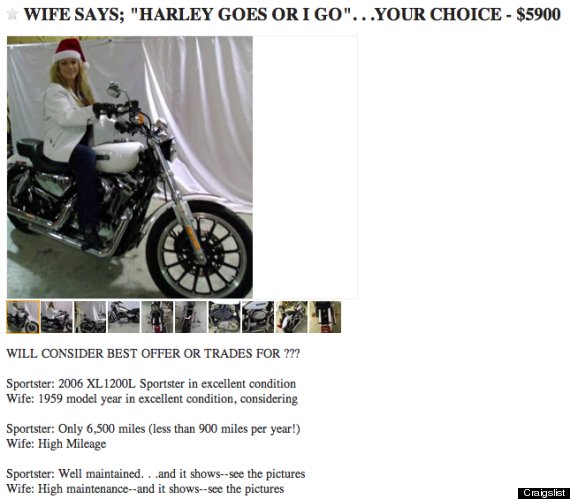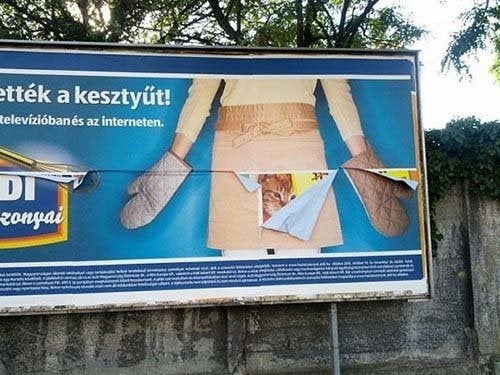 10 Ridiculous Ads That Will Make You Say WTF?!