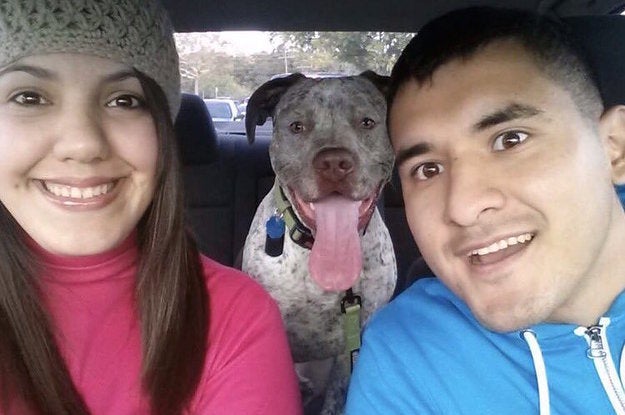 Rebecca and Juan "Frankie" Hernandez were high school sweethearts. They got engaged shortly after they graduated and married when Rebecca was 21 and Frankie was 22.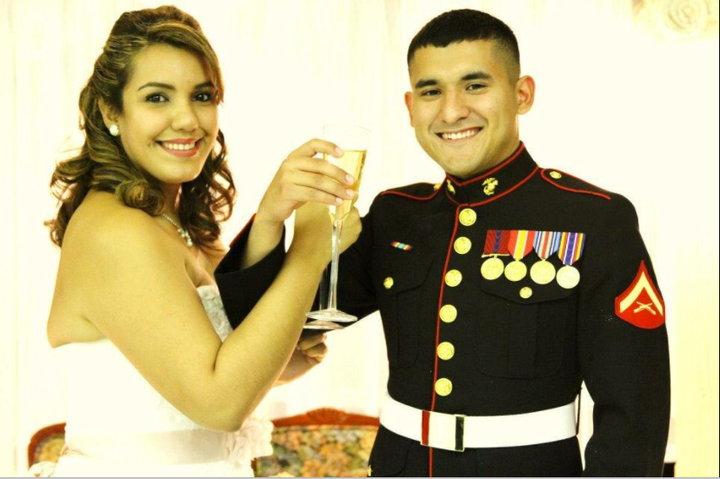 Soon after they wed, the happy couple decided to add a new member to their family — a pit bull-mix puppy they named Apollo.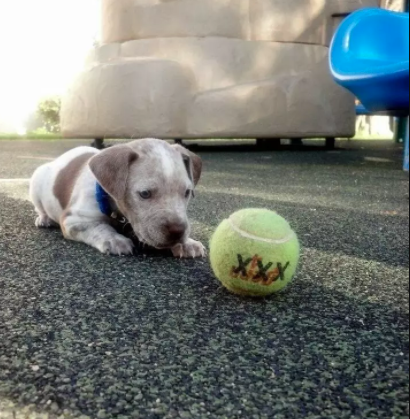 "[It was the] best decision of our life," Rebecca told The Huffington Post.
Apollo and Frankie instantly bonded and became the "best of friends," according to Rebecca.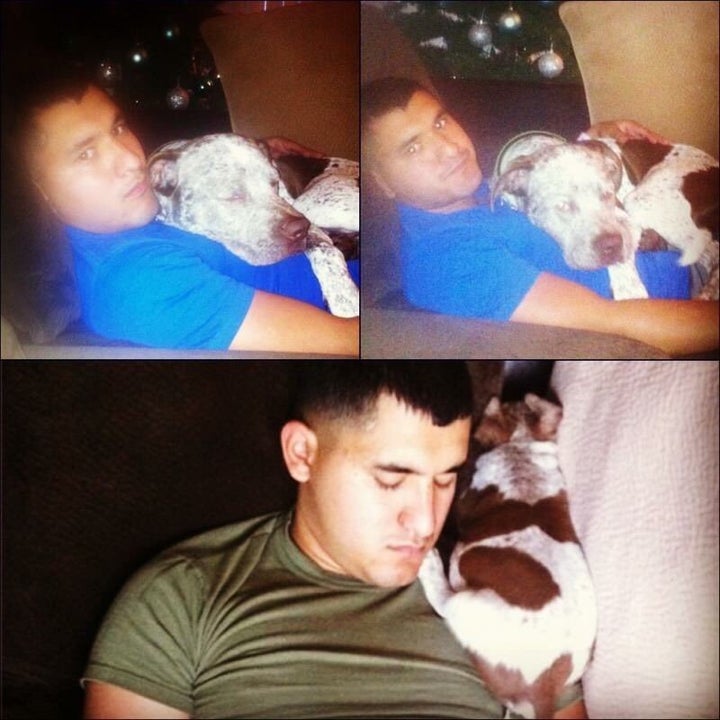 "Those two were always up to no good," she said. "They would wrestle with each other constantly. I felt like their mom, always telling them to behave."
A little over a year into their marriage, things became rocky between the couple.
"We were young and married. Not as mature as we both thought," Rebecca told HuffPost.
The couple decided to separate in 2015. After they split, Rebecca took Apollo and moved from their home in Houston, Texas back to Mercedes, Texas where she grew up.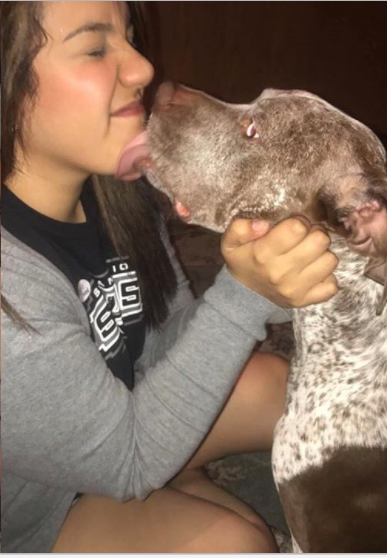 Frankie remained in Houston, but that hasn't stopped the thoughtful ex from sending Apollo a birthday card and gift every year on his birthday, April 1.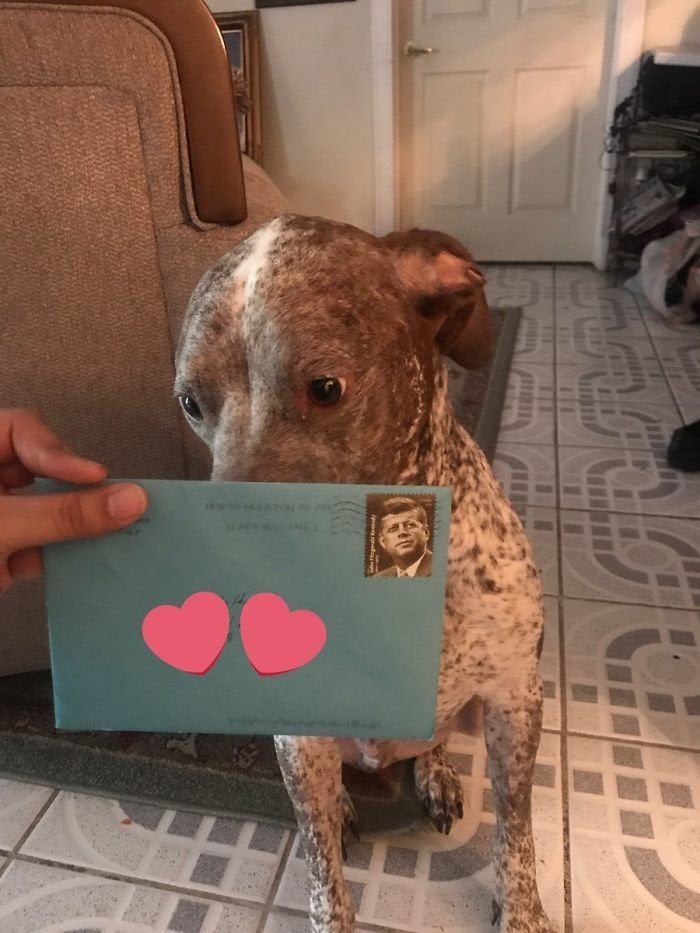 "It's the best," said Rebecca, who also gets cards from Frankie on her birthday and holidays. "We both love Apollo. He is our child. It sounds silly to people who aren't animal lovers, but to us he is family. Our family."
This year, Apollo got a Petco gift card and an adorable card: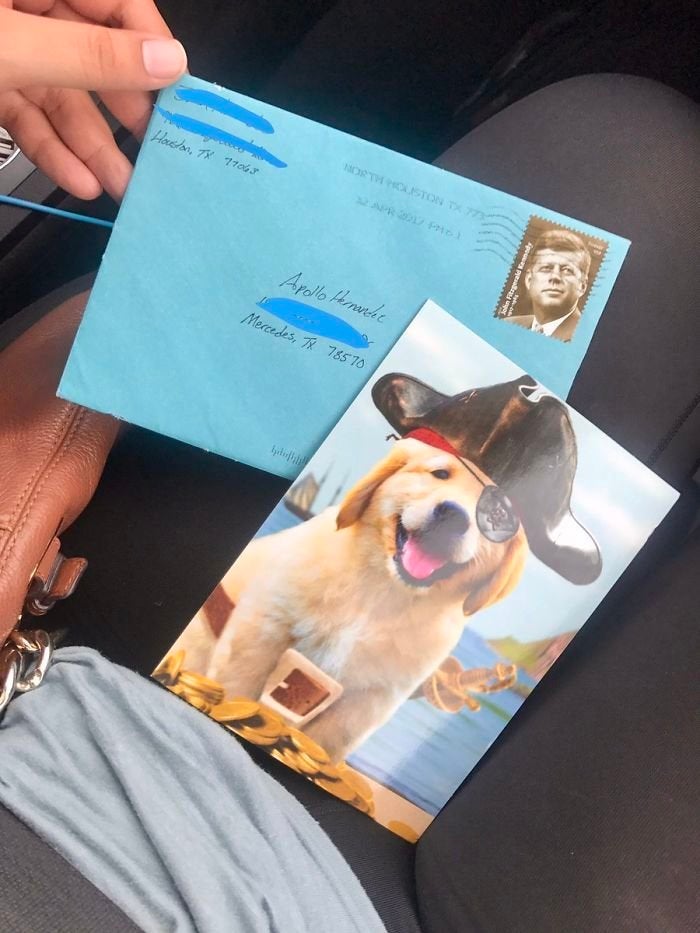 In the card, Frankie spills his heart to Apollo. It reads:
"Watching you grow up from a puppy that fit in the palm of my hand to the overgrown big dog that you are now was nothing short of an adventure, and I loved every moment of it. There is honestly not one time where thinking of you has failed to put a smile on my face. I will forever be grateful to you for that… There isn't a day that I don't think of you."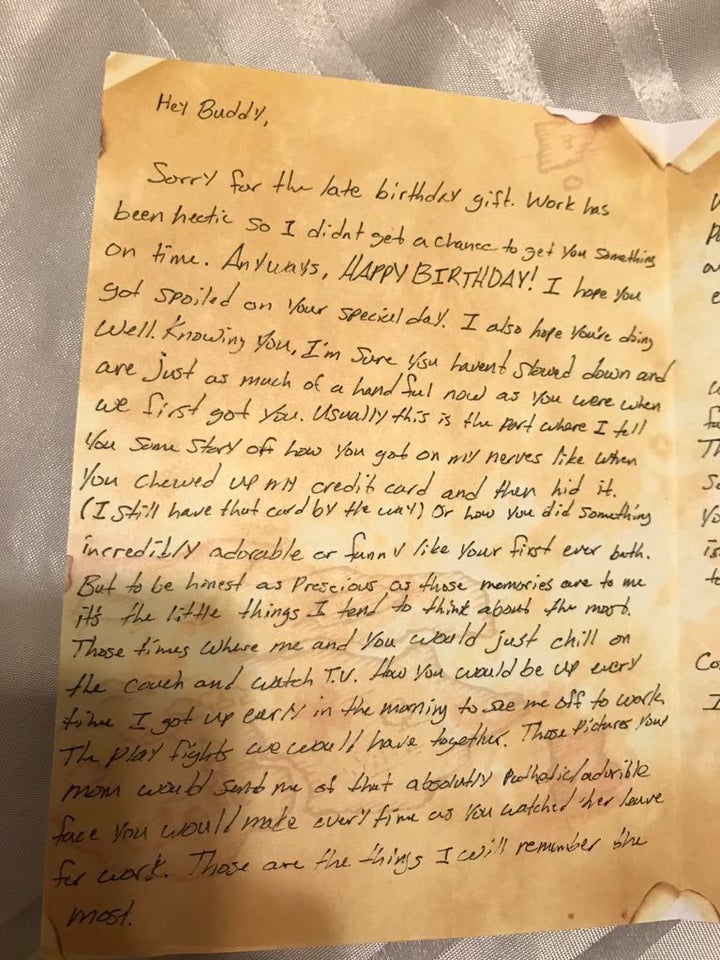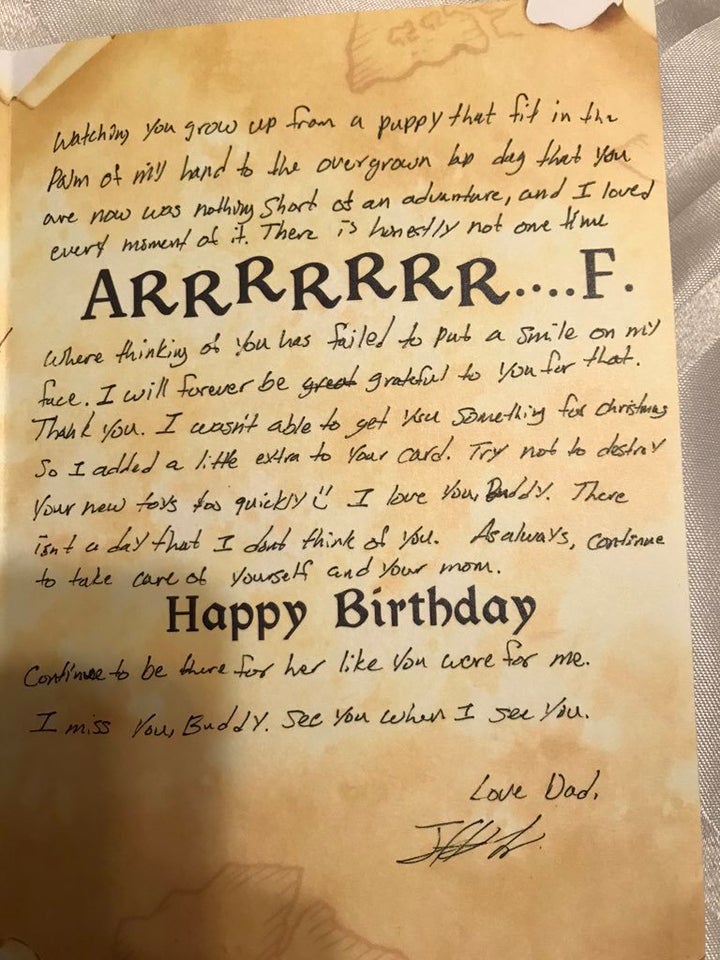 Rebecca said that the last line of the card made her emotional: "As always, continue to take care of yourself and your mom. Continue to be there for her like you were for me."
"That part made me cry," she said.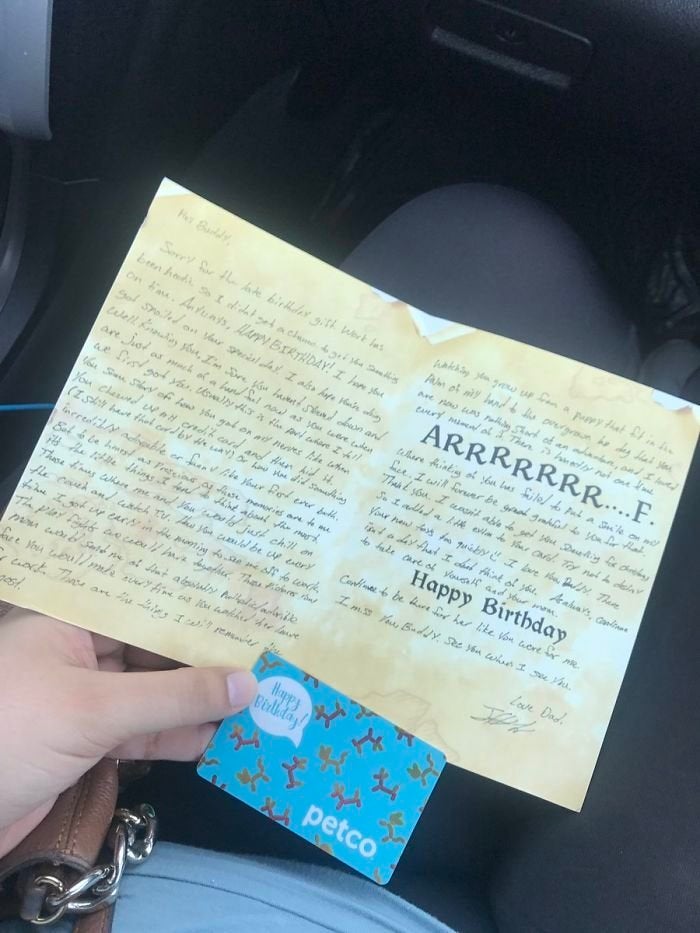 "I got emotional while reading it," Rebecaa told HuffPost. "I thought it was super sweet that he was still doing that."
On April 17, Rebecca decided to share the heartfelt gesture on Twitter and her post soon went viral, receiving over 40,000 likes and 15,000 retweets.
Her post seemed to have emotionally wrecked a few people:
Many of whom wanted the couple to reunite:
"Everyone is a hopeless romantic," Rebecca said. "They want to see us reconcile and bring our family back together."
The popularity of the post prompted Rebecca and Frankie to pick up their phones and give each other a call.
"We spoke on the phone for a couple of hours last night just trying to take it all in," Rebecca said.
And the former flames are totally bonding over the strange circumstance.
"We haven't spoken this much in a long time," Rebecca admits. "It's just weird how this is bringing us closer again."
Social media, take a bow.