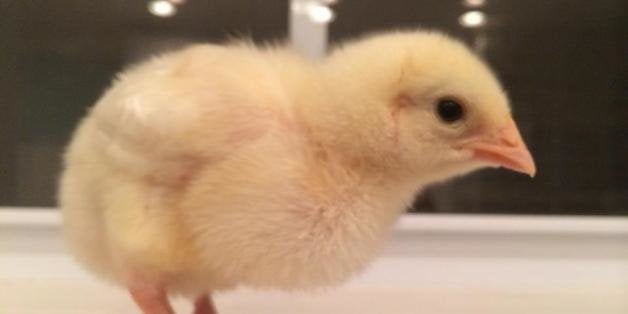 A letter carrier turned up earlier this month with 15 baby chickens and a strange, disturbing story.
The chickens, the postal worker said, had been sent to a woman on his delivery route in the nation's capital. Accompanying the tiny birds was a note, from the recipient's ex, making a crude comparison between the animals and the woman.
Insulted, and perhaps feeling heartlessly flummoxed upon receiving 15 unexpected baby chickens in the mail, the woman said she was going to throw the animals in the garbage.
"I was very surprised by this story, I thought I had heard everything, but this was a new one," says Terry Cummings, one of Poplar Spring's co-founders. "Definitely had never heard of baby chicks being used as a spiteful statement after a breakup."
Nine of the baby chicks are safe at Poplar Spring Animal Sanctuary
Had the recipient dumped the birds, WHS spokeswoman ChristieLyn Diller explains, she might have faced criminal charges for animal cruelty. The sender would likely be in the clear; it is legal, albeit controversial, to send day-old chicks through the mail. (You can see the USPS guidelines for such shipments here.)
Legal or not, "animals should never be exploited in this manner," says Diller. "It's extremely upsetting that the chicks, live animals, were used as props in a breakup without any regard for their well being."
Luckily, all 15 of the little birds are now safe. Nine are in a playpen under a heat lamp at Poplar Spring, while six have gone to live at Peaceful Fields Sanctuary in Virginia.
"The chicks are all doing well. There is one with an injured leg, but she is improving. They all appear very active and healthy," says Cummings, who keeps a favorite rooster -- a handsome, elderly guy named Harrison -- in a dog bed by a heater in the house.
Even if these chicks will be spoiled, too, Cummings says it's regrettable they had to endure what led up to their sanctuary.
"None of this would have happened," she says, "if it were illegal to ship chickens in the mail."
Get in touch at arin.greenwood@huffingtonpost.com if you have an animal story to share.
Before You Go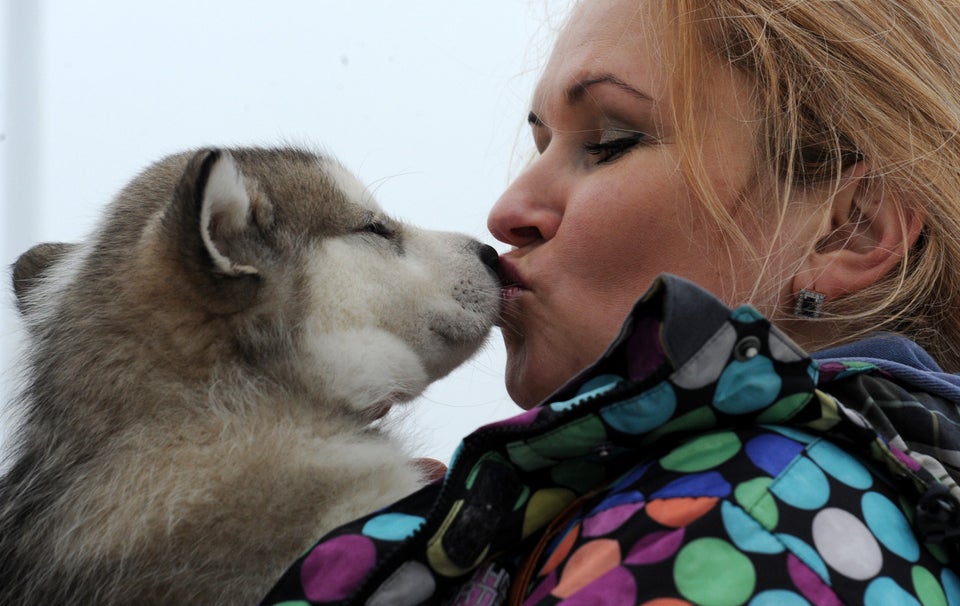 Animal Photos Of The Week
Popular in the Community