A Kentucky man was arrested last week after he shot down a neighbor's drone that he believed was hovering over his yard.
William "Willie" Merideth, 47, was at his Bullitt County home on July 26 when his daughters told him they saw the drone flying in the sky.
"Well, I came out and it was down by the neighbor's house, about 10 feet off the ground, looking under their canopy that they've got in their back yard," Merideth told WDRB. "I went and got my shotgun and I said, 'I'm not going to do anything unless it's directly over my property.'"
Sure enough, according to Merideth, the drone flew his way a moment later.
"Within a minute or so, here it came," he said. "It was hovering over top of my property, and I shot it out of the sky."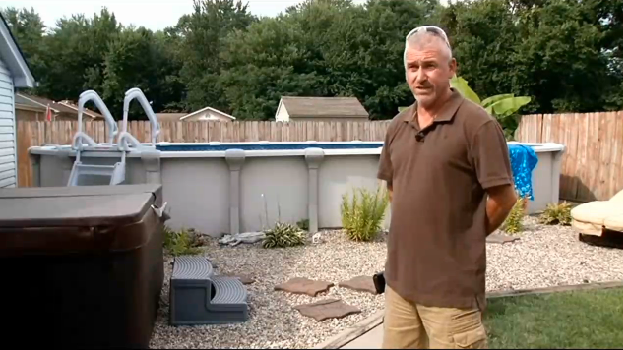 The drone's owner, David Boggs, 40, later told WDRB that he was trying to have fun and take pictures of a friend's house. He said the device was worth $1,800 and that he would not fly it as low as Merideth claimed.
"We didn't hover, we didn't go down, we didn't do any of that," Boggs said. "There's no way I'm going to fly below the trees the second day I owned it."
Police were called to the scene after Merideth shot the drone down, leading to an altercation between Merideth and Boggs.
FAA guidelines suggest flying drones below 400 feet in the air and navigating clear of "people or stadiums," CNET explains. The FAA also warns against firing at unmanned aircraft, which could cause damage or injuries on the ground.
Meredith is charged with wanton endangerment and criminal mischief, but he stands by his actions.
"I have a right as an American citizen to defend my property," Merideth said, according to NBC News. "I think -- no, I know -- that I was completely justified in protecting my family."
Related
Popular in the Community