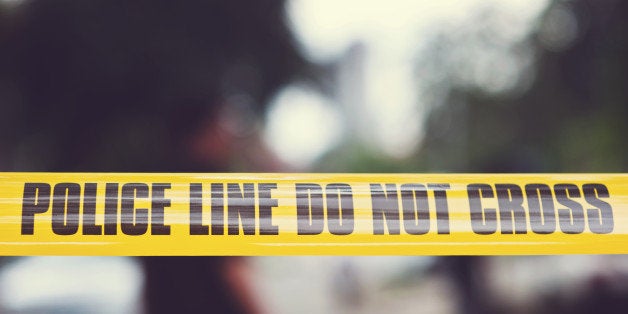 Police in Lakewood, Colorado, opened fire on a man after he allegedly pointed what they thought was a gun at them.
The object was an airsoft replica -- an air gun that shoots pellets.
Neither did police. Lakewood Police Department spokesman Steve Davis said that when cops arrived on the scene, they coaxed the man out of the car with a loudspeaker. But then they said he drew with what looked like a real gun.
"I think the general public has seen pictures of airsoft weapons, and they look like an exact replica of a real weapon. They are nothing to be playing with or pointing at anyone, especially a police officer when he's giving you commands," Davis said, according to KUSA. He said that even from six-feet away, it is often hard to tell an air gun from the real thing.
Two officers opened fire on the suspect with their service weapons, and also fired non-lethal beanbag rounds. The suspect was shot, but his injuries were not life threatening. The woman in the car was not injured.
The officers involved in the shooting have been placed on administrative leave while the incident is investigated.
Other incidents in which people allegedly drew pellet guns on police have resulted in injuries and fatalities. In February, police in Las Cruces, New Mexico, shot a man after he pulled out a what appeared to be a handgun and refused an officer's commands to drop the weapon.
In January, 23-year-old Rocendo Arias died in an officer involved shooting at a Yakima, Washington, car wash. According to KNDU, an officer on patrol allegedly swung open the door to the man's car, mistook his disassembled airsoft gun for a real firearm, and shot the young man four times at point-blank range. One bullet struck him in the head, killing him.
REAL LIFE. REAL NEWS. REAL VOICES.
Help us tell more of the stories that matter from voices that too often remain unheard.
BEFORE YOU GO
PHOTO GALLERY
Dangerous Days