Self-proclaimed hillbilly Eugene Runkis will go to great lengths to get rid of itchy feet.
He'll even stick them in a hot, stinky, smelly cowpie.
Runkis is one of the co-stars of "Hillbilly Blood," a reality series on Destination America, and on an episode airing Saturday, he attempts to soothe his itchy feet at the suggestion of his friend, Spencer "Two Dogs" Boljack.
As gross as it sounds (and probably feels), cow dung contains ammonia, a natural microbial agent, so it has been used as a folk remedy of sorts in the past.
Runkis is naturally skeptical at first about dipping his toes into cow poop.
"It looks like it's going to digest my foot or something," he said. "It smells pretty bad too."
"That foot's gonna smell bad if you don't get that foot rot out between your toes," he said.
Boljack later confessed he was busting Runkis' chops -- sort of.
"Honestly, I am kind of being a little silly with him, but I've heard it can be good for cleaning your foot," he said.
Runkis said his foot was itching so bad that he was desperate to try anything.
"Make sure it gets between the toes," Boljack exhorted.
After Runkis dipped his foot in the stinky cow dung, he washed his foot in a nearby creek and went back to his real mission: Collecting cow pies to be used as an energy source for a scrap metal hot water heater.
Before You Go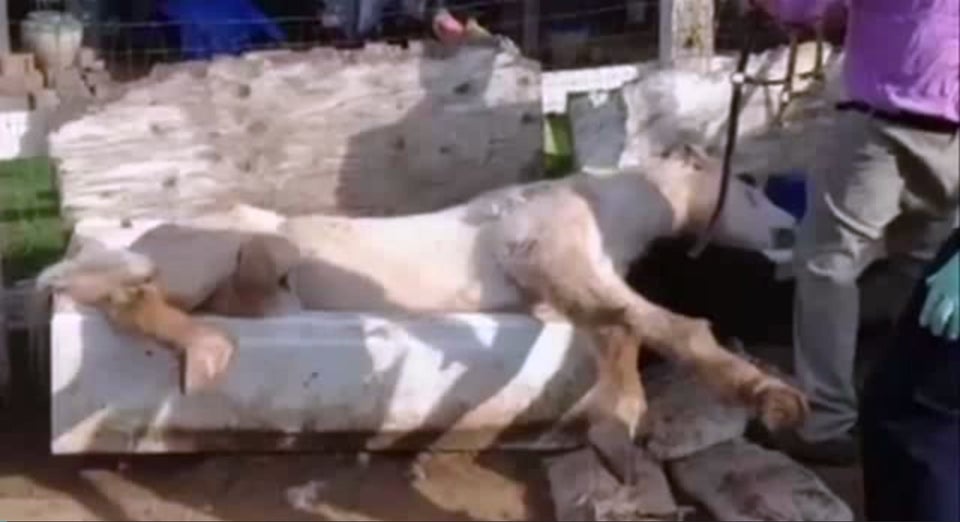 Animals In The News
Popular in the Community