A North Carolina man sparked outrage after he revealed that he tattooed his two dogs.
Ernesto Rodriguez, an Army veteran and tattoo artist from Stokes County, N.C., inked his two pit bulls -- Duke and Duchess -- on their stomachs, according to Fox's WGHP. The man said he tattooed his dogs for identification purposes. The 4-month-old Duchess was reportedly tattooed while she was asleep after having her ears clipped.
Rodriguez posted a photo of the job on his Facebook page for Planet Ink Tattoos and later deleted it. However, Mediaite has a screenshot of one of his updates, which stated: "Animal control came looked at my beautiful dog and left.... wow... what a waste of tax payers money... so im still gonna tattoo my dogs whenever i feel like it... good try haters thanks for all the advertisement."
The Facebook post ignited fury, with many people accusing Rodriguez of animal abuse for tattooing the dogs. Animal advocate Caleb Scott disputed Rodriguez's claims that the dog was even asleep.
"On [Rodriguez's] first Facebook post, he said he was 'bored and tattooing.' I think now he's backpedaling saying he's identifying it," he told WGHP.
Now, the Stokes County Health Department and Animal Control are investigating Rodriguez, according to WXII 12. No charges have yet been filed, but the health department issued him a cease and desist order for tattooing in his home without a proper permit.
Meanwhile, the dog owner continues to defend himself.
Adding, "I love my dogs. There's people out there saying that I'm cruel,that I hurt my dogs, that I don't love my dogs, that I shouldn't be doing this, that I should be in jail. None of it is true. I paid a lot of money for my dogs. I take care of them."
The National Association of Professional Creative Groomers (NAPCG) said temporary dog tattoos first became popular about three years ago, and the trend has increased in popularity since, according to USA Today. People for the Ethical Treatment of Animals (PETA) has spoken out against the practice, saying it is insensitive to the animal's dignity, the report notes.
CLARIFICATION: Language has been changed to state that temporary dog tattoos have become popular in recent years, not permanent ink ones.
Related
Before You Go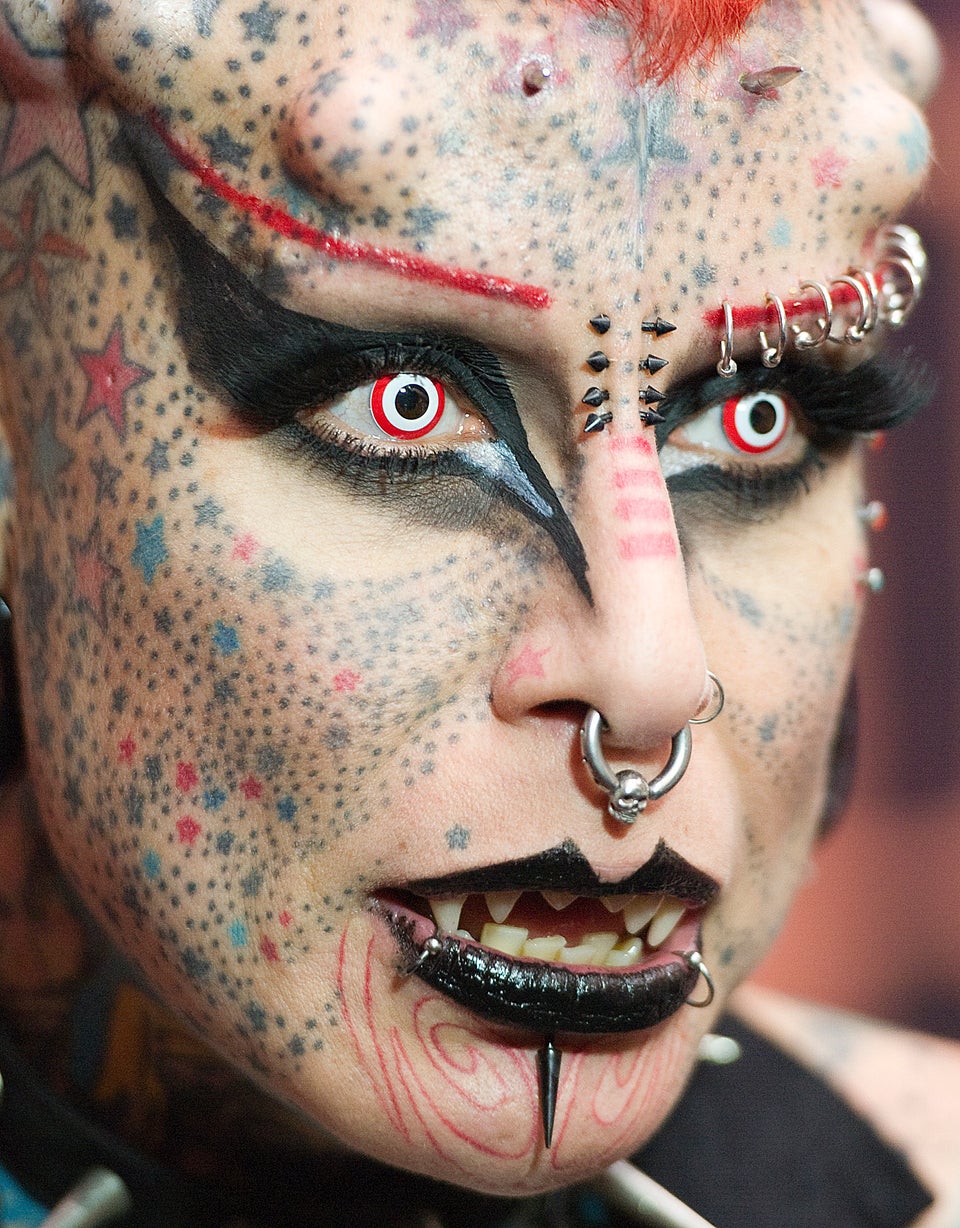 The Craziest Tattoos We've Seen
Popular in the Community