Sometimes even weather observers have to go out and experience it.
A man was filmed literally flying off the ground while braving 109 mph wind gusts at the top of New Hampshire's Mount Washington Observatory -- the tallest peak in the Northeast.
Once powering his way to the other side of the ice-covered deck, he's seen comfortably standing up and walking away. The observatory, responding to inquiries on their Facebook page, explained that it was because some railing was blocking the wind at that part of the deck.
"Wind on the summit is an experience that you can't just describe to understand. It makes you fully appreciate that air is in fact a fluid and not empty space," Mike Dorfman wrote in a blog post that accompanied the video Monday.
Dorfman went on to say that "it is really impossible to safely face down hundred-mile-per-hour winds almost anywhere else; you'd either be risking your life trying to hike into them (I was exhausted after several minutes of playing in the wind) or risking your life in a hurricane, where flying debris and shrapnel poses a huge threat."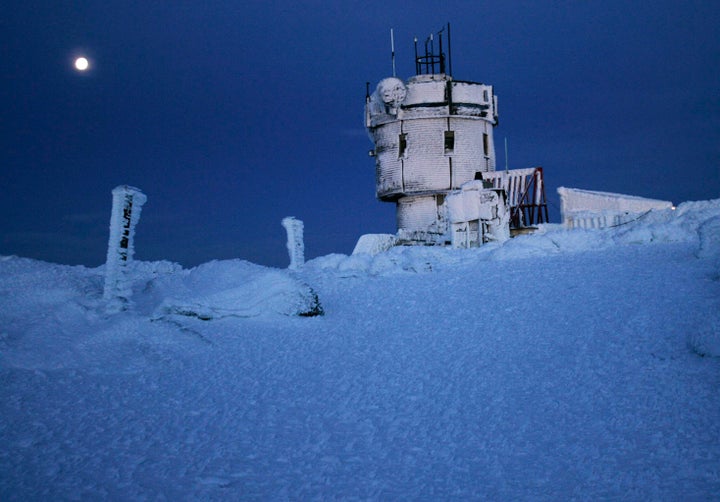 "Looking through our records from the past 10 years, you can see that we have seen snow and cold like this pretty much every year around this time of the month if not later," they posted on their website.
The average wind speed at the observatory in May is usually around 29 mph, though a record 164 mph gust was reported that same month in 1945. The strongest wind gust ever reported was 231 mph in April of 1934, according to the observatory's website.
Related
Popular in the Community