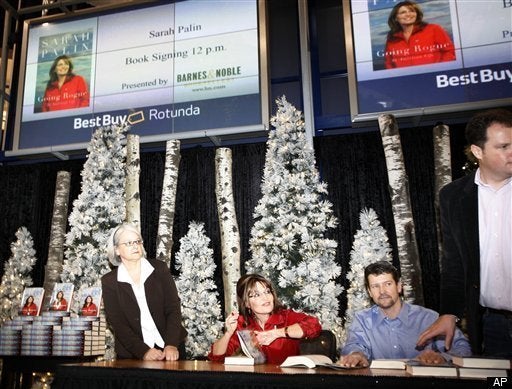 A man was arrested for allegedly throwing two tomatoes at Sarah Palin from the second floor balcony during a book signing event at the Mall of America in Minnesota, MyFoxTwinCities.com. reported.

Neither tomato came close hitting the former 2008 Republican vice presidential nominee, but did hit a police officer in the face, the station reported.

The unidentified man may face charges for assaulting a police officer, according to the station.
Read the full story here.
Police identified him as 33-year-old Jeremy Paul Olson from St. Paul, but they think he also goes by the name Jeremiah Wobbe. Police said he was arrested and booked on assault and disorderly conduct charges. Officers added that when they arrested him, they found two more tomatoes he'd been carrying.
Popular in the Community