Two German artists have created a project that will make you burst at the seams.
Painter Hank Schmidt in der Beek and photographer Fabian Schubert traveled throughout Europe to visit the spots where Vincent van Gogh, Claude Monet and Paul Cezanne allegedly painted their works. Perhaps you thought they might've done so in order to recreate the images of such esteemed artists.
Nope. They traveled to each location so that Schubert could photograph Schmidt in der Beek painting the patterns on his shirts and sweaters.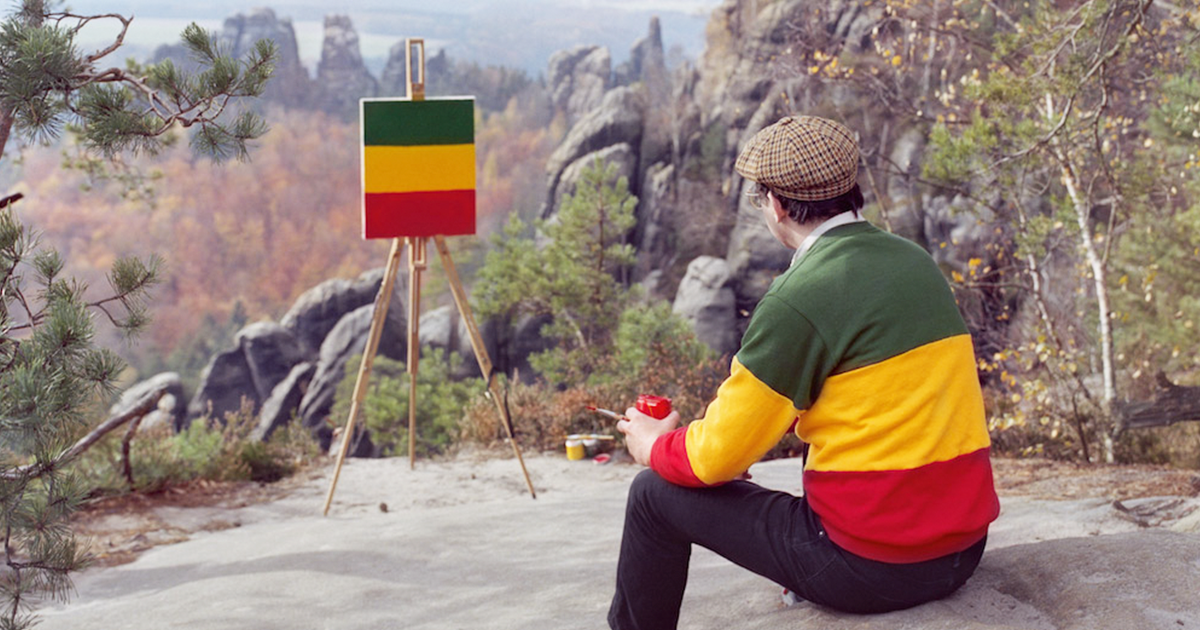 The fruits of their labor have been compiled into the hilarious book "Und im Sommer tu ich Malen" (which translates to "And in Summer, I do Painting"), published by Edition Taube.
Schubert told The Huffington Post that the duo came up with the off-the-cuff idea in 2009, shortly after they met hiking the Zillertal Alps in Austria. Both had gone on the hike with the intention of creating art, so Schubert just happened to have his medium format camera on hand and Schmidt in der Beek had his canvases and easel.
Yet, once Schmidt in der Beek sat down to paint and looked on at the vast landscape, his artistic intuition went in a completely different direction.
"Confronted with the immenseness of the mountains and the littleness of Hank's canvasses, Hank decided to paint what's nearest to him instead of what's afield and giant," Schubert told HuffPost.
In other words, he painted the pattern on his shirt, and Schubert captured it with his camera.
The results of their first encounter — and a four-week adventure throughout Europe — take the form of an amusing project that celebrates the joy of creating art while poking fun at the pretentiousness of it, as well.
And the very fabric of the idea is undeniably funny: