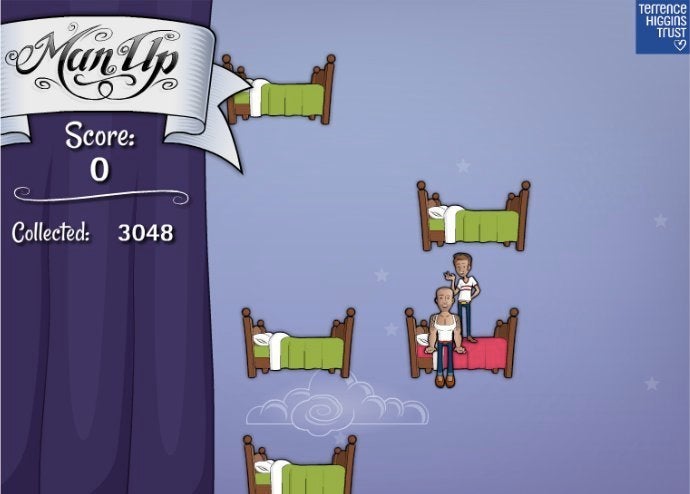 A new Facebook game is taking a socially-conscious look at the sex lives of gay and bisexual men, promoting the idea that the more men you have sex with, the more frequently you should be screened for sexually transmitted diseases and infections.
The game is part of the group's England-wide HIV prevention campaign, according to the website.
"It's best for gay men to go for an STI screen at least once every six months," Cary James, Head of Programs at Terrence Higgins Trust, said on the group's website. "If you're having lots of different sexual partners, it's a good idea to go more often. The sooner you find out you have a sexually transmitted infection [including HIV], the better. Finding out earlier makes it easier to treat and avoids any long term problems."
Popular in the Community