At first, he said on a recent episode of the British TV show "Tattoo Fixers," he thought one of his friends had sketched the 10-by-2 1/2-inch veiny phallus with a Sharpie. He tried to scrape it off and it bled instead. Then he came to the realization that it was a permanent tattoo.
"I thought, well, that's the end of my life as I knew it," he told "Fixers."
He added that the thigh-climbing trouser snake put his own equipment to shame.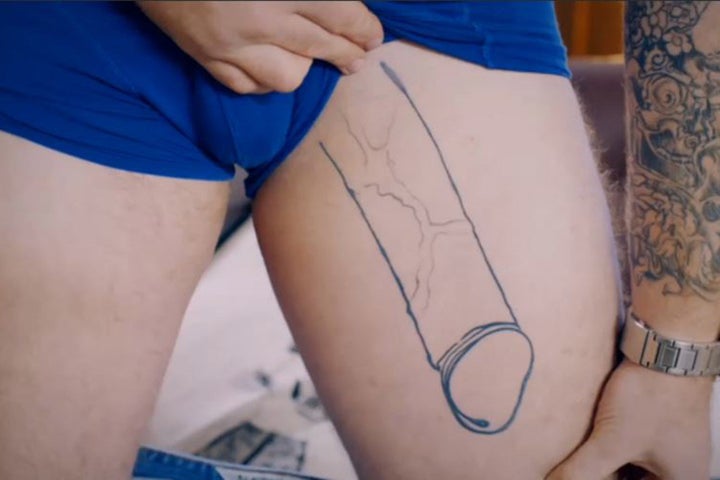 But there is a happy ending. Sketch, an artist on the show, managed to slay the one-eyed monster, converting it into an "Asian guardian lion."
It's a jungle in there, Greg.
If you want to watch the metamorphosis, Greg's, er, portion begins at 14:10 in the "Tattoo Fixers" segment above.
Popular in the Community