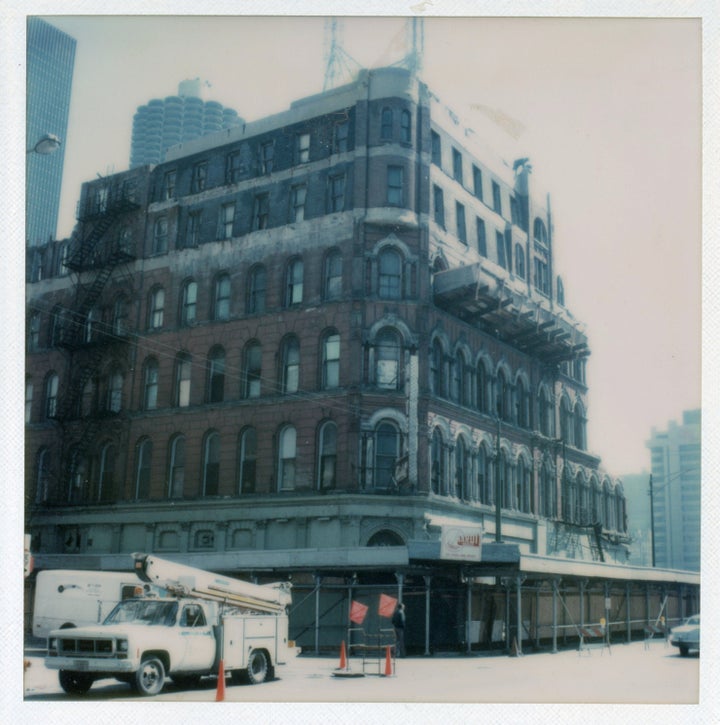 A business major finishing up at Northwestern amidst war protests, Albert Friedman took charge of the Capitol Hotel at 417 North Clark St. in 1970 and saw it through fires and building code citations.
Inheriting from his father the storied 200-room SRO on skid row and a fascination with land and architecture, 21-year-old Albert Friedman made a go of it as a Chicago innkeeper and hot dog vendor.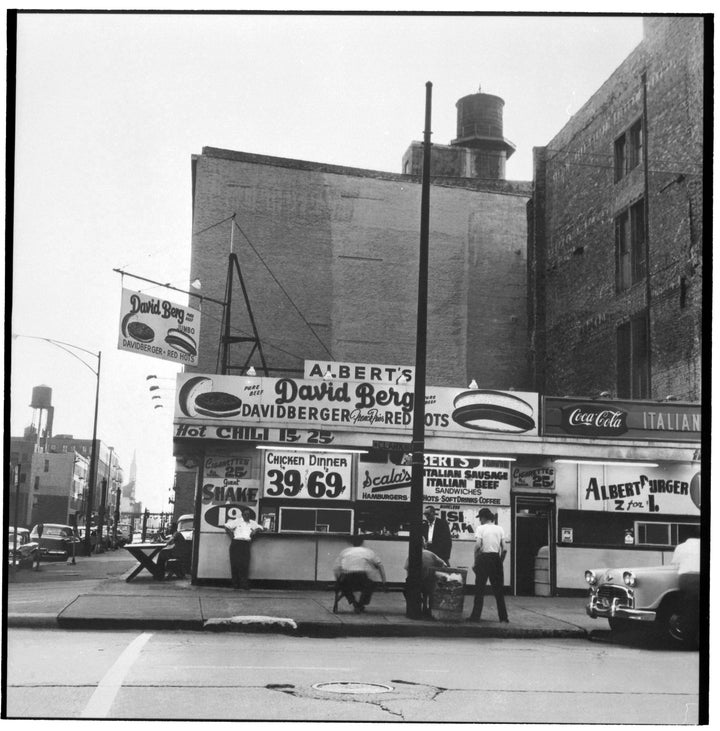 But in three years' time, the 1874 Romanesque Revival brick rooming house and product of his father's toil was razed, and Friedman was touched forever by an impulse to think forward about the past.
"It's about being a caretaker for the next generation," said the landlord affectionately named 'Mayor of River North' who earned a reputation for accepting artwork in lieu of cash for rent from low-income creatives.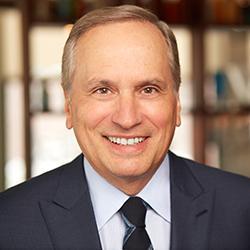 "I never thought I'd own a city block. But then it was about protecting our interests by buying the building across the street." With $4,000 Friedman secured 40 thousand square feet of needy real estate and rented to artists and other habitation pioneers. He was approached frequently by those wishing to unload their derelict properties.
Friedman, who now owns 12 city blocks of apartment buildings, garages and hotels anchored by painstaking preservation projects, describes an epiphany. "I realized it was the developer who made it all happen and had the capacity to maintain it. From then on, I threw my heart and soul into it."
While it may seem obvious today that blighted areas become hot once artists move in, according to Friedman, that wasn't ordinary wisdom in his callow days.
The young real estate developer who put Chicago's River North district on the map – literally – bought properties nobody wanted and infused them with communal significance. He cites three elements that made it work: artists, chefs and the gay community.
"We had two gay bars as tenants. The gay community is very forward-thinking and creative," he mused, leaving as common knowledge River North's heyday as the second most important gallery hub in the US after New York, thanks largely to him.
"All three elements were instrumental in turning the neighborhood," he asserts about the former industrial corridor-turned-redlight district bounded on the south and west by the bending Chicago River. "I embraced and supported all of them. It incites and creates a neighborhood."
In those dicey days came photographers working for the big catalogue houses of the era – Spiegel, Sears and Montgomery Ward – followed by modeling agencies, models, designers, and tradespeople vying for large, affordable spaces.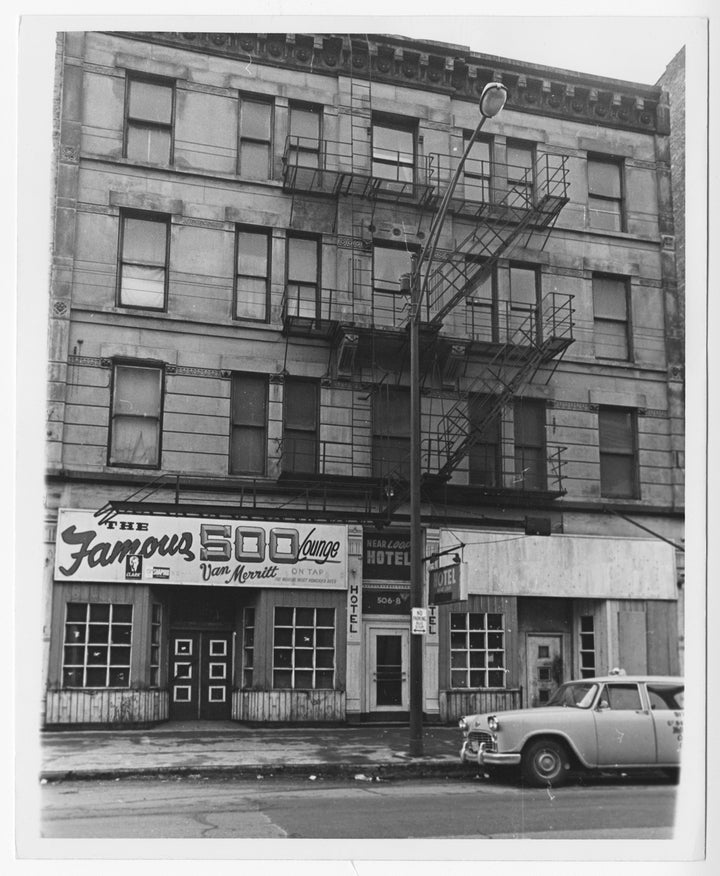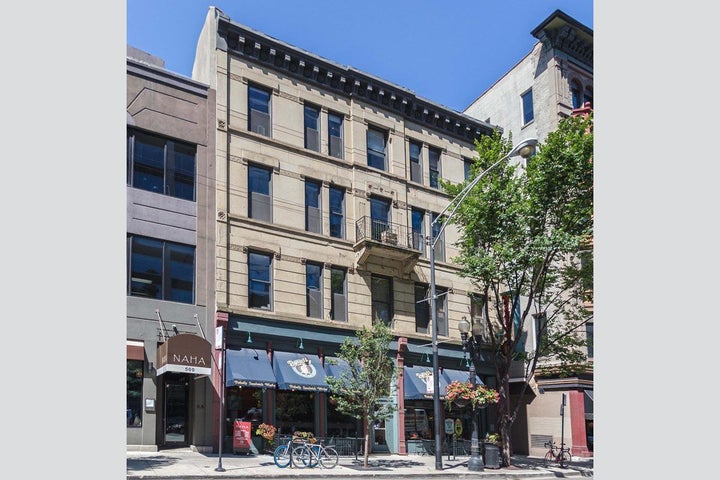 Friendship with a former PR executive and foodie named Gordon Sinclair led to a collaboration that changed the course of history for Friedman and Chicago. As if it weren't enough that the area was host to adult entertainments and seedy taverns, Sinclair's restaurant, simply named Gordon, opened in 1976 specializing in avant-garde fare. But Sinclair had the necessary magnetism to thrive as a trendsetting restaurateur, and Friedman believed in him. A parade of to-be-famous chefs held court in the much lauded kitchen over the next 24 years.
That address is now occupied by Carrie Nahabedian's Naha as success continues to grace Chicago's 'Eaterville' in good company with Friedman's other discoveries Ruth Fertel (Ruth's Chris Steak House) and Rick Bayless (Frontera Grill). But a dash of foresight has been Friedman's active ingredient. He insisted that Fertel be open for lunch in addition to dinner, increasing vital energy and foot traffic.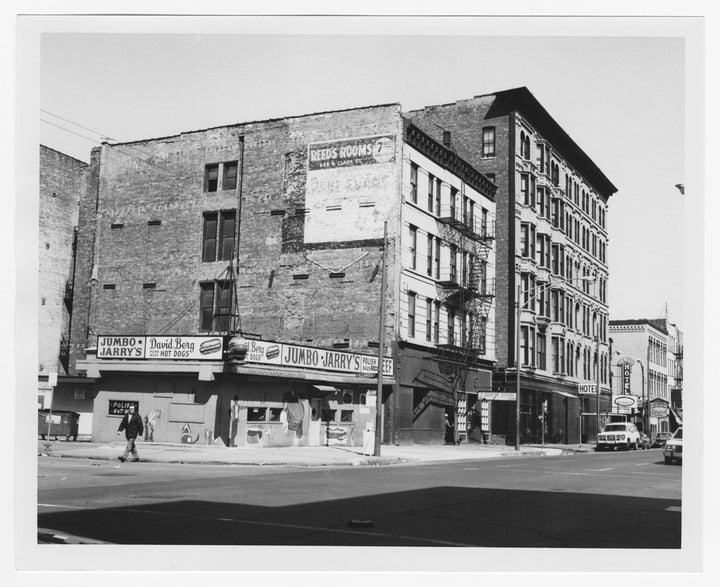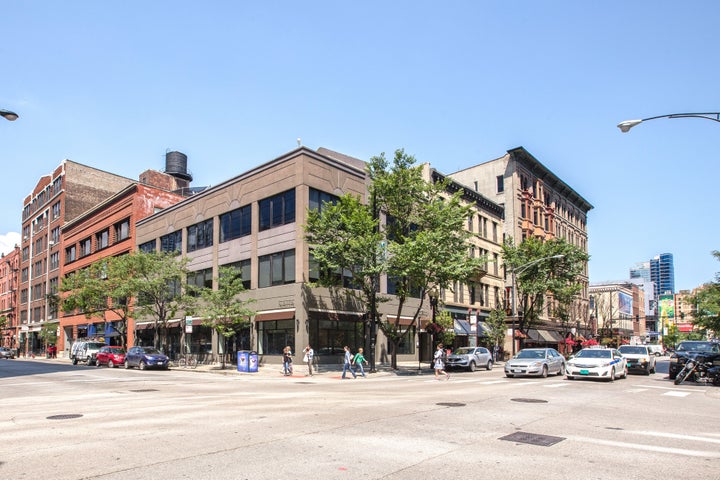 "A restaurant is very important," Friedman said of his winning formula. "It produces a communal feeling and makes it a 24-hour community. You can eat, stay, work, and park. I call it a college campus."
Richard Melman and his renowned restaurant company Lettuce Entertain You Enterprises became a key tenant in the Friedman Properties family now totaling 50 buildings with 52 restaurant and event venues.
"Most people think of buildings as inanimate objects, but they're not. There are people behind them," Friedman intones. "I learned the history of every building. I respected that history and kept the family name."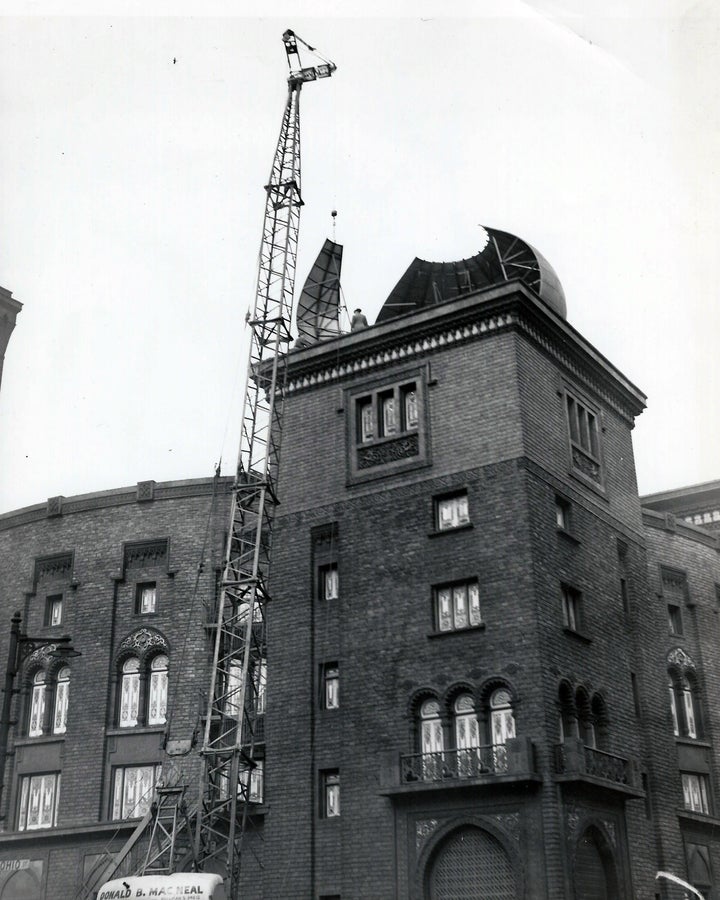 Born and raised in West Rodgers Park, Friedman had begun at age 10 shadowing his father Julius Friedman, hotelier, real estate broker, and Commander of the John J. Flannery VFW post. His mother died the next year. Young Albert couldn't have imagined that one day he'd take stewardship of restoring Chicago's beloved Medinah Temple, a Moorish Revival structure built for the Shriners in 1912 that holds official landmark status.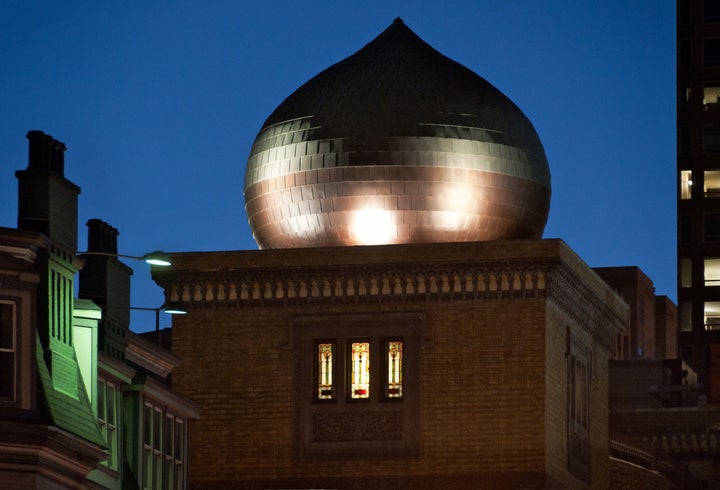 "I remember as a kid going there and watching the circus," he chuckled as though seeing his life through the eyes of a stranger. "But Medinah was an auditorium that didn't work anymore. Others wanted to tear it down and build a 50-story structure. I turned it into a Bloomingdale's [Home and Furniture] Store. I put the onion domes back on. The copper. I needed an economic engine to make it work. That's the creativity. That's what I enjoy."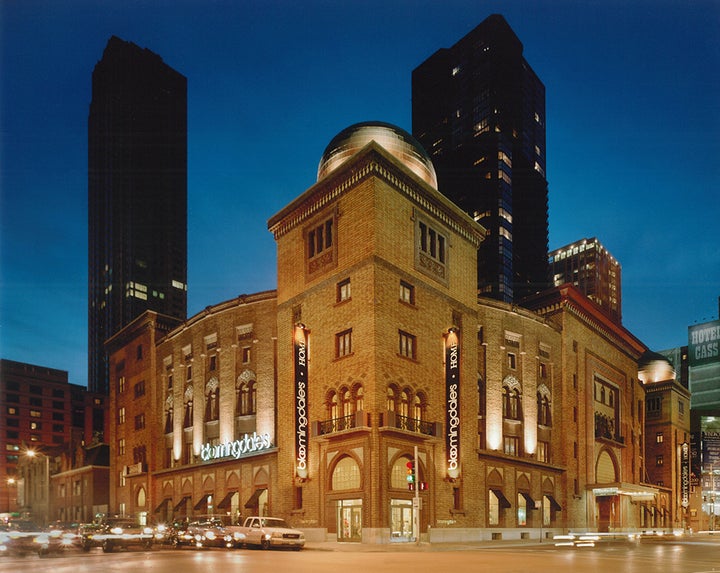 Likewise, Friedman acquired Tree Studios, a Chicago landmark also on the National Register of Historic Places, with the intent of restoring it. He repurposed some of the space, while maintaining the spirit of Judge Lambert Tree's 1894 vision of an artist colony.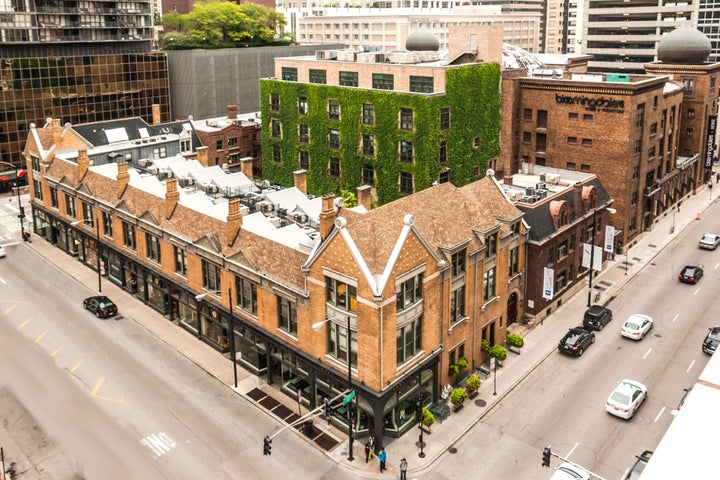 In fact, Friedman's passion for guarding the city's architectural heritage won him the recognition of Mayor Richard M. Daley who named him Chairman of the City of Chicago Landmarks Commission, among other civic distinctions.
He lunged at the opportunity to acquire what is perhaps the most historically evocative of his landmark properties. Formerly the Cook County Criminal Court Building and now Courthouse Place, the formidable colossus pulsates with history, containing chapters written for the Haymarket affair, Clarence Darrow, Leopold and Loeb and the Black Sox Scandal. Carl Sandburg once worked in the pressroom there.
Still another landmark on the National Register, known to Chicagoans of a certain age as merely a place to pay for traffic violations, is the red brick Reid Murdoch Building designed in the Chicago School style. Originally home to one of the nation's most prominent wholesale grocers, the repurposed Reid Murdoch Center stands broad-faced on the river's edge with its clock tower making it one of the city's most recognizable edifices.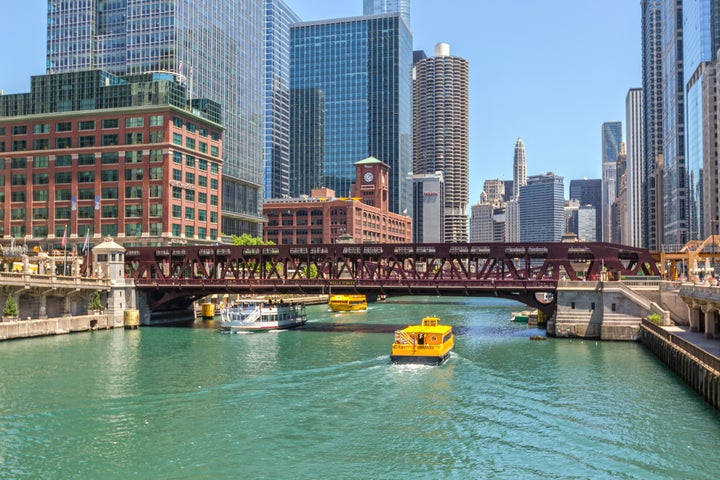 Downtown's Goodman Theatre Center is another example of Friedman's commitment to urban revitalization with an active regard for the past.
"It's not just about being successful from a profit standpoint, but in terms of keeping the character of the city and being a caretaker for its history, passing it to the next generation."
NEXT STEPS in a SHIFTING LANDSCAPE
"When I look at something, I don't look at what is. I look at what it can be," Friedman says. "Someone said to me about real estate that we're the most positive-thinking people there are. Why? You look at something that won't come to pass for years. You have the passion and foresight to see what it will be like in three to five years, the zoning, the financing. That's what I find challenging and fun."
Friedman is now working on 1.2 million square feet of new construction, bringing Friedman Properties to just over six million square feet.
But the very nature of the beast has morphed. "We have to be careful about disruptive influences in the marketplace and adapt," says Friedman somewhat mystified. "Nothing stays the same. Adapt or be left behind. Today it's all about the tech firms and the young people and collaborative efforts in social media and marketing."
Currently a quarter of the neighborhood's office space is rented to the likes of Yelp and Groupon. Young workers are less likely to own cars now, so Friedman's garages are not as crowded. And fewer are buying condos. But the focus on communal experience is particularly resonant with the current generation of River North denizens. "That's a big driver in terms of young people," Friedman says. "They all want to be in the core of the city. And we offer that work/play/live environment. Back then, art was the catalyst. But you've got to constantly have new trends, thoughts, ideas."
Friedman credits his daughter with keeping his ear to the ground for shrugs of the zeitgeist. Julie Friedman Steele, Board Chair and CEO of the World Future Society, is a self-described social entrepreneur and futurist. Meanwhile, his son Jason brings legal and developmental expertise to Friedman Properties, leading joint venture partnerships and new development opportunities.
His wife Suzanne, Friedman admits with a wink, is good for reminding him that of all the art he took in as rental payments, the works he rejected were those deemed most valuable by art dealers.
Kidding aside, he adds, "I've used the art in our buildings, and some artists have painted for me – like stencil design work. It wasn't the value of the art in terms of dollars. It was the value of [the artists] as people."
Mrs. Friedman has been instrumental in shaping the family business, a professional recognized in the field for applying her mastery of interior design to notable effect in buildings acquired through the years.
Friedman is philosophical about his path and position.
"When you're left with nothing, you have to ask, 'Where do you want to take it?' I wanted to seize it and make something of it on my own. From misfortune you make good fortune. It's a legacy to my father. I was sad I had to tear down the one building he was involved in, but I bought in every block I walked as a child."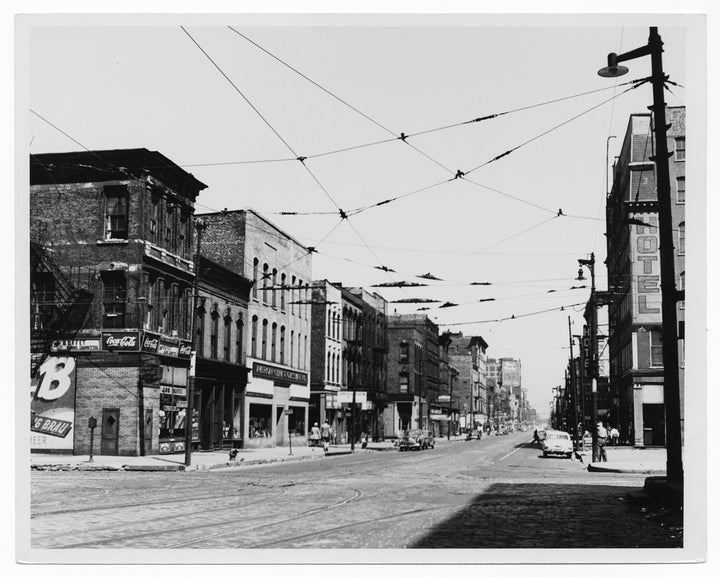 Conjuring his youth, Friedman recalls enjoying baseball but resisting his mother's attempts at making a pianist of him. "When my mom was alive she took me for piano lessons. I regret that I didn't continue. Now when I go to someone's home and they sit down and play, I feel I should have listened to her."
But living in Chicago's Near North Side barely miles from his two children and four grandchildren brings evident satisfaction, as does employing inner-city youths in an intentional effort to take a holistic approach to real estate development.
"What I do isn't work, it's what I love and what I have a passion for. And when you have that mindset, it's what makes you successful in life."
Friedman combines humility with ideals. "I keep my head down and keep working every day. I do always expect excellence in everything I do and from those around me."
But he eschews the image of a distant mogul. "We may have 12 city blocks and five million square feet of space, but picture it as a family business," he implores. "I've devoted my whole life to this. I'm not going anywhere. Any of my tenants have an issue, they can call me directly."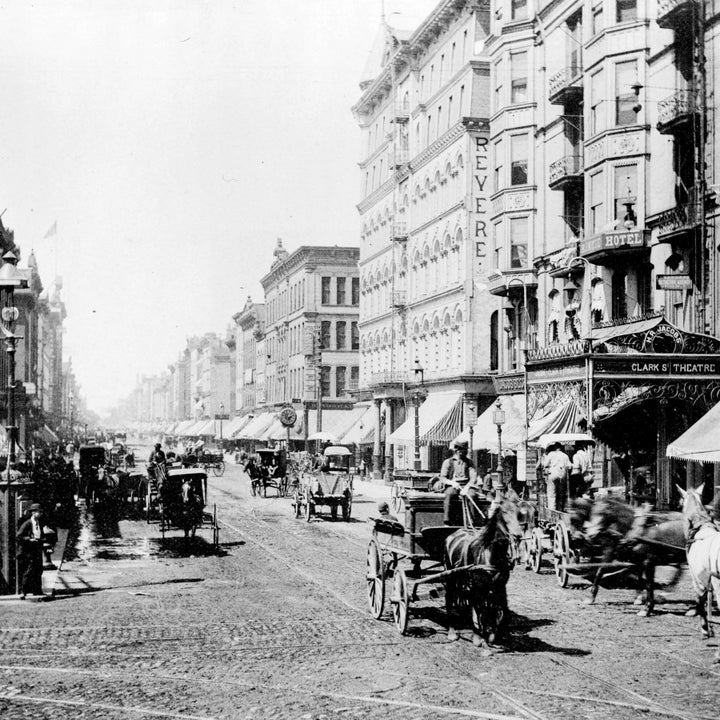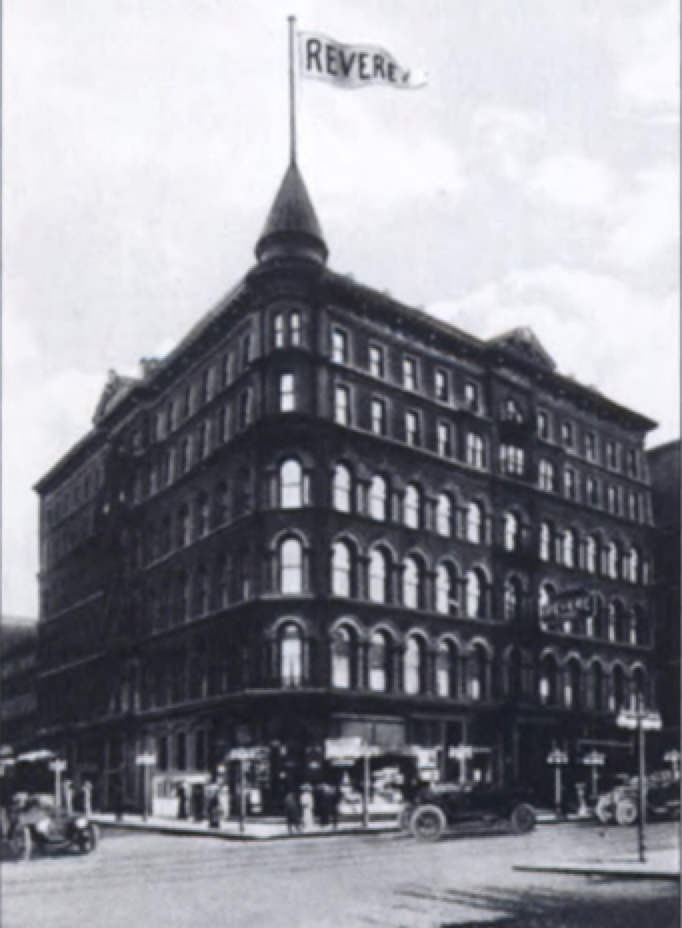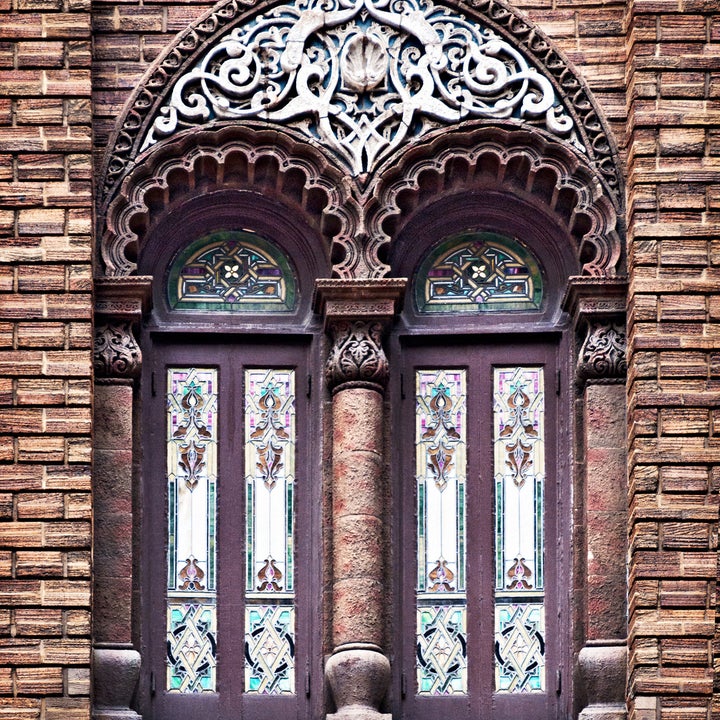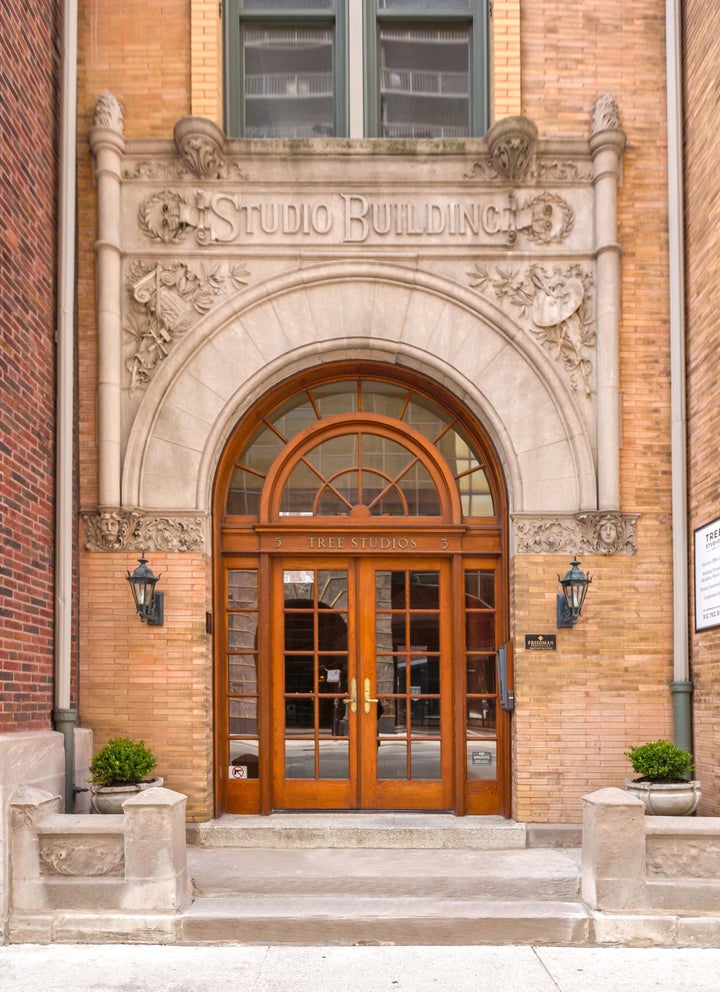 Barry Hite contributed to this report.
Related
Popular in the Community