Johnston, 38, is accused of several instances of domestic violence against his wife, Grace, over a period of 11 years, culminating in the alleged murder attempt in his efforts to exert control over her, according to court records. The charges refer to incidents from April 2019 to March 2022.
On March 6, 2022, Johnston allegedly pushed his wife against a wall at their vacation home in Inner Hebrides, Scotland. The native of the Isle of Colonsay was reportedly accused at high court in Glasgow of threatening her life and choking her while wielding a knife.
The Times reported that Johnston also punched his wife in the face through a car window in an attempt to get into the vehicle. He also is accused of putting her in a headlock and dragging her along on a pub crawl when she refused to leave a bar with him.
Johnston has denied the charges. His trial is expected to begin next year.
The criminal charges mark a staggering contrast to his public persona in various media appearances when the so-called "Dress That Broke the Internet" went viral in 2015 after wedding guest Caitlin McNeill snapped the enigmatic photograph.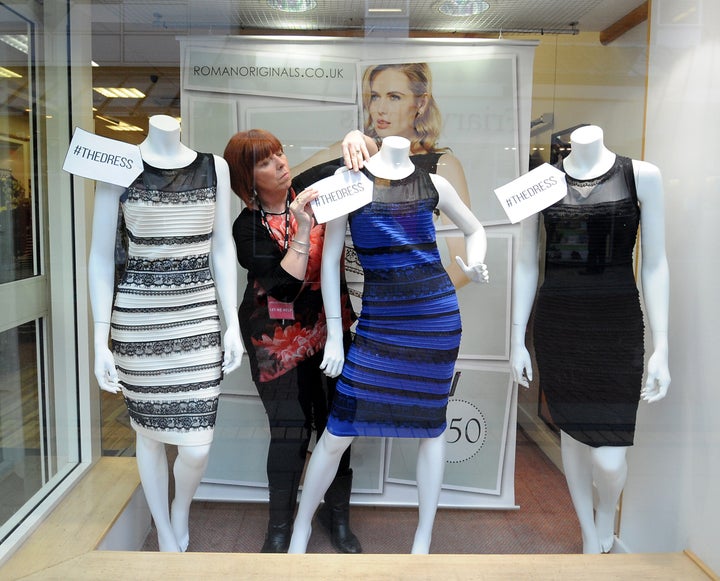 But even as the viral photo was generating up to 11,000 tweets per minute, with an accompanying hashtag #TheDress, Johnston was allegedly tormenting his wife by monitoring her location, assessing her expenses and trying to isolate her from friends.
"The only illusion is if you think it was her choice. One in six women are victims of abuse," the Salvation Army ad concluded.
Support HuffPost
The Stakes Have Never Been Higher
Popular in the Community