Melvyn Amrine, of Little Rock, Ark., may not remember the details of his life since his Alzheimer's diagnosis, but he recently proved that his love for his wife transcends memory.
Melvyn was diagnosed with Alzheimer's disease three years ago and since then it hasn't been easy for his wife, Doris, CBS News reported. Melvyn at times doesn't remember details like whether he proposed to his wife, or vice versa. However a recent holiday prompted Melvyn to remember the most important thing.
On the day before Mother's Day, Melvyn went missing. Considering he normally requires assistance to do any walking, his family was alarmed and notified the police.
When police found Melvyn, he was 2 miles from his house and he was resolute in his goal, according to Fox 16. He was going to the store to buy flowers for his wife for Mother's Day, just like he had done every year since they had their first child.
Sgt. Brian Grigsby and Officer Troy Dillard were touched by Melvyn's determination, and decided to help the elderly man complete his mission by taking him to a store and even paying for the flowers.
Melvyn's flowers made a very sweet surprise for his wife of 60 years, Doris, as well as a reminder to the rest of us that love knows no obstacles.
Related
Before You Go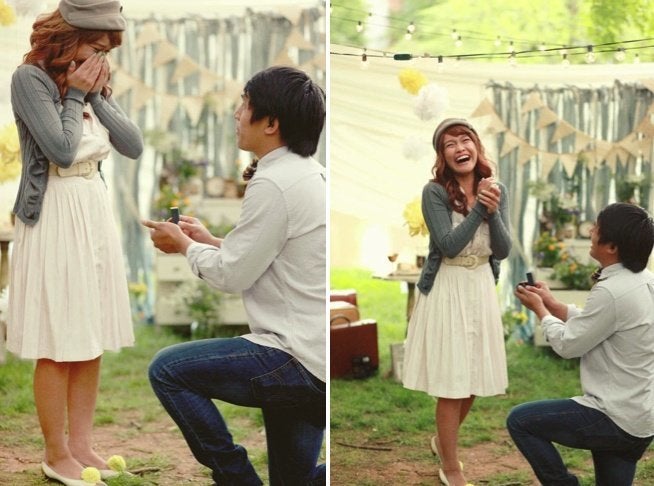 Emotional Proposal Photos
Popular in the Community