Among the most engrossing parts of Paul Manafort's trial were details of how the former Trump campaign manager spent millions of dollars on real estate and luxury goods, including a $15,000 ostrich-skin jacket, using money from offshore accounts that he didn't pay taxes on. Now that Manafort is behind bars for the foreseeable future, what happens to all his stuff?
Hollywood loves a good montage of government agents seizing Lamborghinis and gilded homes from corrupt executives and criminal kingpins. But while it's possible that Manafort's lavish possessions will eventually end up being taken away from him and sold to the highest bidder, there's a long way to go before that happens.
When Manafort was indicted last year in two separate court cases ― one that concluded this week in Virginia, and an upcoming case next month in Washington, D.C. ― both indictments included notices of criminal forfeiture. In simplified terms, this is an action where prosecutors allege that an individual has obtained property through criminal activity and seek that the defendant give up ownership of that property if convicted. 
Criminal forfeiture is a relatively straightforward process in some cases ― a drug lord who amassed billions of dollars in assets through illegal activity is a clear-cut example. Prosecutors would pursue criminal forfeiture, then if there is a conviction and the assets are proven to be associated with the crimes committed, the government can take the property. If the property can't be found, the government can take something else as a substitute asset.
In the case of Mexican drug cartel boss Joaquin "El Chapo" Guzman, for instance, prosecutors are in the process of seeking criminal forfeiture of $14 billion.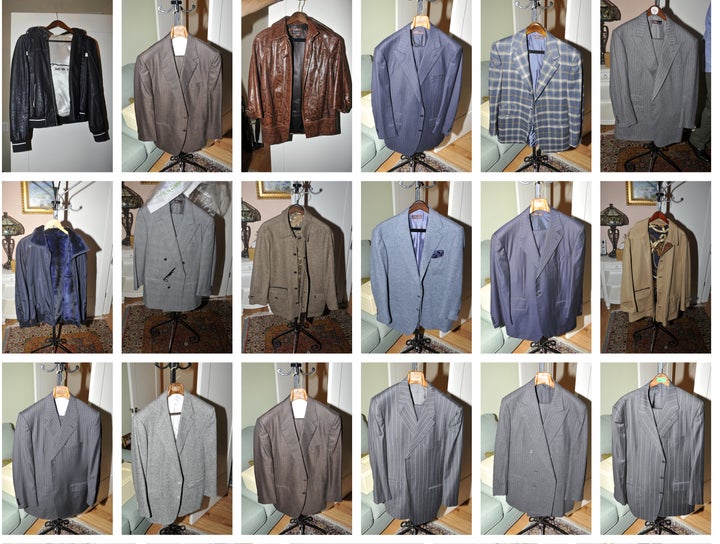 A federal jury convicted Paul Manafort on Tuesday on a myriad of crimes relating to tax and bank fraud, deciding he was guilty on eight charges that could amount to 80 years in prison. But not all of Manafort's guilty counts are subject to criminal forfeiture laws. Those laws say that the government can only take control of an individual's property for certain crimes. Tax fraud, which accounted for five of Manafort's eight guilty verdicts, isn't on the list.
Manafort was also convicted on two counts of bank fraud, however, which are subject to criminal forfeiture. To be able to seize those assets, the court has to determine there is a close enough connection between Manafort's property and his crimes for him to lose ownership. But experts say that in the case of bank fraud, it can be hard to prove exactly how much money someone gained through criminally misrepresenting themselves.
"Everyone understands that if you sell a kilo of cocaine that the money you got for it is the proceeds, but it's not obvious what are the proceeds of bank fraud. It's a little more complicated to establish," said Stefan Cassella, a former U.S. federal prosecutor.
That suggests the bigger test of whether Manafort will get to hold onto his property will come next month, Cassella said, when Manafort appears in a D.C. court to face another set of charges that include money laundering and fraud conspiracy.
"The forfeiture issues are going to be front and center in a more prominent way in the next case because of the nature of the charges," he added. "The money laundering case is likely to be one that involves more property and therefore more potential for forfeiture than these two bank fraud charges."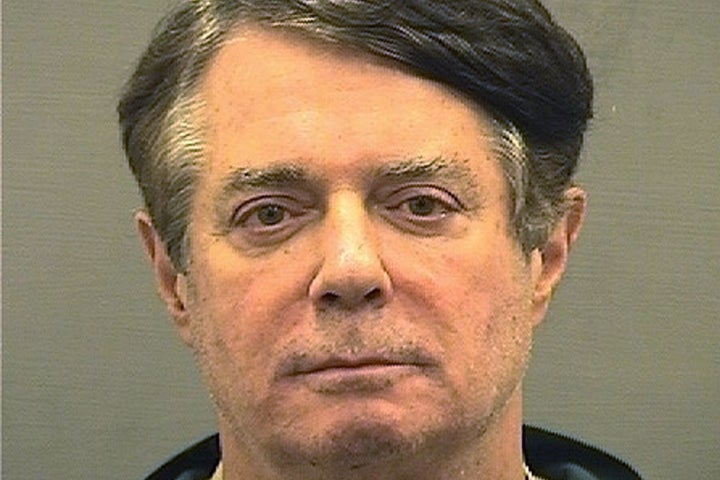 The D.C. indictment specifically seeks criminal forfeiture of a Brooklyn brownstone house that he bought for $3 million in cash in 2012, an apartment in Manhattan's SoHo neighborhood that he rented for $699 a night on AirBnB and several other residences. Prosecutors also aren't required to name every asset that could be forfeited, so the list may go far beyond the properties in the indictment.
If Manafort is found guilty on these charges, the government could eventually take control of these assets. What would happen afterward is that the government will check if there are any third parties, such as banks or relatives, who have a stake in his properties. If not, the government will liquidate these assets through public auctions often run by the U.S. Marshals Service that can take place within months or even weeks of the court issuing a sentence of criminal forfeiture. The proceeds from these auctions then go to any victims of the crimes, or if there are none who qualify, into a general fund for federal law enforcement agencies.
As for Manafort's luxury suits, ostrich jacket and other gaudy ephemera, it's unlikely they'll ever make it to the auction block. Even though they were held up as symbols of the former campaign manager's reckless spending while evading taxes, prosecutors go through what's called pre-seizure planning to determine what's actually worth taking. Items that are likely to depreciate or will cost more to transport and store than they can be sold for get left behind.
Calling all HuffPost superfans!
Sign up for membership to become a founding member and help shape HuffPost's next chapter