Special counsel Robert Mueller says former Trump campaign chairman Paul Manafort attempted to tamper with potential witnesses and has asked the court to rescind or revise Manafort's pretrial release. 
In a court filing Monday, Mueller said there was probable cause to believe Manafort tried to reach witnesses using an encrypted messaging program in an effort to "suborn perjury" while he was awaiting trial, one of the witnesses told federal investigators.
He was released to home confinement in October while awaiting his trial, which is expected to begin Sept. 17.
The special counsel's Monday filing relies on a declaration from FBI Special Agent Brock Domin, who said that earlier this year Manafort and one of his associates had attempted to contact two unnamed members of The Hapsburg Group, a firm he worked with while lobbying for his Ukrainian clients.
"Manafort and Person A ― who is a longtime associate of Manafort's ― repeatedly contacted Persons D1 and D2 in an effort to secure materially false testimony concerning the activities of the Hapsburg group," the court filing reads.
At one point, Manafort sent one of the unidentified people a text via an encrypted messaging service that read, "This is paul," before sending a message linking to a news article and another saying, "we should talk."
After the two people ignored several messages or hung up on Manafort's calls, his associate attempted to contact them for him. "My friend P is trying to reach [Person D1] to brief him on what's going on," one of the messages sent by the associate in February read.
Several months later, the associate sent another message to a different person reading: "My friend P is looking for ways to connect to you to pass you several messages. Can we arrange that."
Domin said the two potential witnesses believed the messages and phone calls were "an effort to influence [their] testimony."
Mueller pointed to the evidence in his calls for the courts to "promptly" schedule a hearing to revise Manafort's release, saying his actions threaten "the integrity of the trial."
"Manafort's obstructive conduct ― carried out at a time when he was seeking relief from his current conditions of release ― instills little confidence that restrictions short of detention will assure Manafort's compliance with the Court's orders and prevent him from committing further crimes," the filing reads.
This article has been updated with more details from the court filing.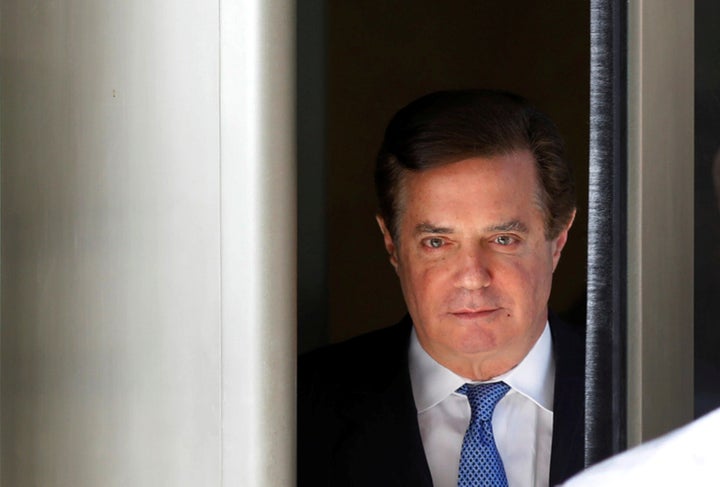 Calling all HuffPost superfans!
Sign up for membership to become a founding member and help shape HuffPost's next chapter