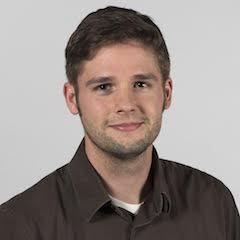 Credit card debt is like a holiday fruitcake: It can last for a surprisingly long time, and usually you're better off without it.
Even so, many people already know they're going to be racking up debt this holiday season. For example, people in relationships say they're willing to take on $200 in credit card debt, on average, to buy a gift for their significant other, according to a study by Harris Poll for NerdWallet and TransUnion. And nearly one-third of Americans say they have used a credit card to buy a gift for their significant other that they couldn't pay off immediately.
I get it: Spending money on your sweetheart can be an investment in the relationship, even if it doesn't always make the most financial sense. But if you expect to carry credit card debt over the holidays, be prepared. Go in with a 0% APR credit card, a budget and a debt-payoff plan, and your splurge will be a lot more affordable in the long run.
Why a 0% APR credit card makes sense
Credit cards with introductory 0% purchase APR offers let you pay your balance over several months without interest. If you run up a high balance during the holidays, this type of card can save you hundreds of dollars in interest, but it comes with some risk: When you don't have to pay off debt right away, it can be tempting to overspend. To prevent this, here's what I recommend:
Establish a debt-payoff plan before you start. Calculate how much you can put toward your credit card payments each month and set a goal for paying off your balance. I think it's a good rule of thumb to pay off holiday debt in three months or less, regardless of your card's 0% APR period, to keep your debt from piling up. This can also lower your credit utilization ratio, or the percentage of your credit limit you're using. That protects your credit score.
Trim your spending. Only one-third of Americans plan to reduce spending on entertainment to pay for holiday gifts for loved ones this year, according to the study, even though spending less in other categories is an easy way to minimize your holiday debt. If you're splurging on a gift for your partner, try to cut back in other areas.
Pay on time. A 0% APR offer means you don't have to pay interest for a while, not that you can skip payments altogether. If you don't pay at least the minimum on each statement, your issuer might get rid of your 0% APR offer and you may have to pay a late fee.
Know what you owe. I recommend logging onto your account regularly to remind yourself how much you've charged, or tracking your expenditures with pencil and paper. Borrow with your eyes wide open. More frequent reality checks can motivate you to borrow sparingly.
If you already have an active 0% APR offer, consider doing your holiday shopping on that card. If you don't, you can generally qualify for one if you have good or excellent credit.
Store credit cards? Not so great
When you're doing your holiday shopping, you might also notice that some stores also advertise 0% financing on their
, along with other promotions and discounts. I've seen cards that promise "six months special financing" on items over a certain price, or "No interest if paid in full in 12 months." These deals, which are often available to people with fair or poor credit, can be tempting. But they generally don't come with the same terms as regular 0% APR credit cards.
Unlike 0% APR regular credit cards, store cards with 0% financing offers typically charge deferred interest if you still have a balance after the financing period ends. Let's say you buy a $1,000 TV and pay off $500 within the 0% financing period. Carrying the remaining $500 balance after the 0% period means you'll be charged interest on the entire $1,000 from the moment you charged it. The high ongoing interest rates can make it easy to fall into a cycle of debt after the financing offers expire.
If you have subpar credit, such financing options can be decent -- so long as you pay them off on time. But again, I don't recommend taking on debt you can't pay off in three months or less, even if it's interest-free. I wouldn't advise applying for a store credit card if you expect to carry a balance long term, or if you can qualify for better offers.
That said, store credit cards can be a good fit if you frequent a certain store regularly. My wife and I have a couple of store-branded credit cards, including a Gap credit card and an Amazon Prime Store card, because we think they offer good long-term rewards that match our spending. But I don't recommend signing up for a credit card for a one-time benefit, especially if you don't have the time to manage another account.
Alternatives to holiday debt
If you feel like you're already overextended on credit, or you can't afford to pay off a larger balance, charging a gift to your credit card, even a 0% APR one, may not be a good idea. Talk to your partner about celebrating a different way, maybe cooking a special dinner at home, or going camping. If you've both spent money on holiday travel, think of your vacation as a gift.
But if getting a present for your partner is a priority, and you still want to spread out the expense of the giving season over a few months, use a card with 0% APR and stick to a budget. Giving gifts to your loved one is generous, but it shouldn't wreck your personal credit.
Sean McQuay is a credit cards expert at NerdWallet. A former strategist with Visa, McQuay now helps consumers use their credit cards more effectively. If you have a question about credit, shoot him an email at asksean@nerdwallet.com. The answer might show up in a future column.
Photo of Sean McQuay, courtesy of Nerdwallet