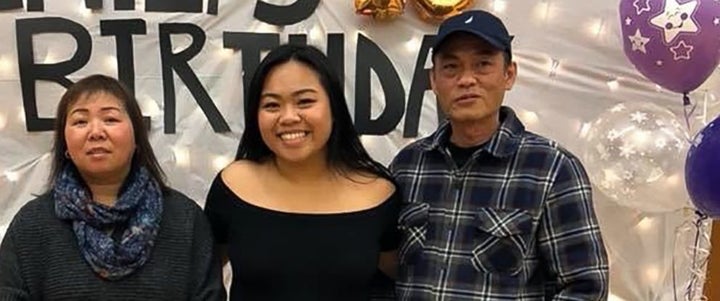 A human resources manager who refused a Vietnamese immigrant applicant in a way that was over-the-top and rude is now himself reportedly out of a job as well.
Minh Huynh, an immigrant living in Seattle, applied for a delivery service job at Dash Delivery LLC on Monday.
A naturalized citizen fluent in Vietnamese and Cantonese, Huynh is still working on his English, something his 18-year-old daughter, Emily Huynh, helps him with at night.
The teen says she considers her dad her hero so she was upset when he showed her an email he received from Bruce Peterson, the Dash Delivery employee in charge of hiring.
As the photo below shows, Peterson responded to Huynh in a very rude manner: "Let me tell you now, if you no speak English, I will send you home."
Emily Huynh posted the message on Twitter, pointing out that it was, at the very least, unprofessional. 
Emily Huynh called Peterson's message "insulting" and "ignorant," and worse, intentional.
"He knew what he was planning to say," she said."The email takes typing. He knew what he was trying to tell my dad."
Emily Huynh said her dad immigrated to America in 1995. He previously owned a restaurant and worked as an overnight truck driver for 13 years, before he was laid off two years ago.
He's been working odd jobs since then, but is trying to find a full-time job.
"He's been on his laptop day and night trying to email people while using Google translate," Emily Huynh told NextShark.com. "He always asks me and my brother for help but we're not home most of time because of school."
Emily Huynh said she had to explain to her dad why the response from the hiring manager was so offensive.
His daughter tried to explain the bigger picture to him.
"My dad told me that he isn't that 'hurt' by it, but there's a big stigma around Asian immigrant parents that deal with this all the time," Emily Huynh told NextShark.com. "They brush it off because they don't understand the depth of the situation. People always use micro aggressions with or without knowing they do which is a big concern when it comes to the treatment of future citizens. I'm just disgusted." 
The rude message has been retweeted more than 23,000 times since Monday. One of the people who happened to see it was Kevin Bus, the owner of Delivery Dash LLC.
He sent an apology to the family, which Emily Huynh tweeted.
Bus' message read in part:
"Mr. Peterson's communication was inappropriate and inconsistent with our company's values. Our company is an equal opportunity employer and it is proud of its diverse workforce."

"Indeed, the majority of the employees performing the work for which you applied speak English as a second language and they represent a wide range of backgrounds and nationalities."

"While it is true that communicating effectively in English is an important part of the job in question, the manner in which Mr. Peterson communicated with you was highly inappropriate and following our investigation he is no longer employed with the company."
Peterson, the person who sent the offensive email, also sent an apology to the family, which Minh Huynh has accepted.
Calling all HuffPost superfans!
Sign up for membership to become a founding member and help shape HuffPost's next chapter
BEFORE YOU GO
PHOTO GALLERY
Immigrants Proudly Share Their American Stories On Twitter With #ImAlreadyHome